Environment
ZENworks Configuration Management Appliance
ZENworks Service Desk Appliance
ZENworks Reporting Server Appliance

Situation
Checking for Online Update Tile and registering the Online Update Channel to receive new patches or Product Upgrades.


Returns the following RPC Communication Error:
IncompatibleRemoteServiceException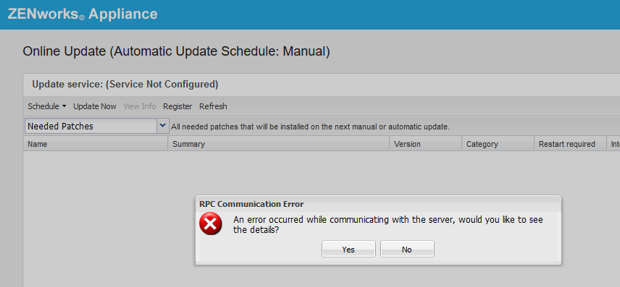 Selecting Yes displays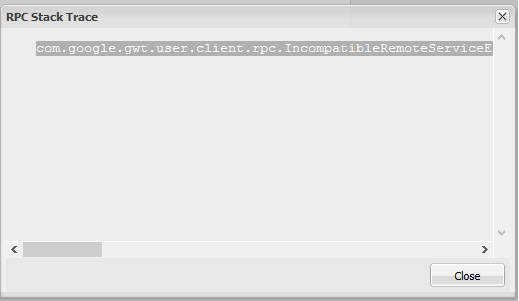 com.google.gwt.user.client.rpc.IncompatibleRemoteServiceException: Type 'com.google.gwt.user.client.rpc.XsrfToken' was not assignable to 'com.google.gwt.user.client.rpc.IsSerializable' and did not have a custom field serializer. For security purposes, this type will not be deserialized.
Resolution
Check outbound communication.

Clear Cache or Hard Reset the Browser (Ctrl-F5)
Reapply the latest Registration Key found in the Micro Focus Customer Portal for the product appliance

This should clear up channel communication or registration.
See other related issues in the Additional Information below.

Additional Information
Installing Security Patches-RPC Communication 500 Error
TID 7022465
Registering for Online Update 500 Error - Clock Error
TID 7018662