Environment

Retain 3.x


Situation
We migrated from GroupWise to Exchange and we've heard that users can access both from Retain. How does that work?
Resolution
Retain has a function called Mailbox Mapping so that if you migrate to a different email system your users can still access their previous messages without having to log in with their old system credentials.
Important: You have to set up Mailbox Mapping before refreshing the address book on the new module. Otherwise you have to do them all manually with Mailbox Merger/Splitter on the About page.
When a user logs into their Retain mailbox it will look something like this: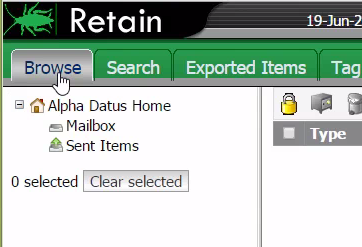 They have one mailbox and it is linked to the email system you have.

Now you have created a new email system and want to link it to the old system so the users don't have to log out and then back into Retain with their old system credentials. The admin will use Mailbox Mapping to accomplish that task.

The next time your users log in they will see a drop down in their Retain mailbox.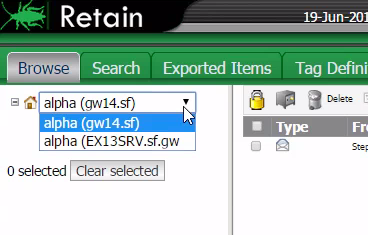 And if you named your system well, they can tell which mailbox is the old and which is the new and all they need to do is log in with either of their credentials, but if the old email system is going away they can just use their new credentials.

See Also:
How to Use MailBox Mapping
How to Use Mailbox Merger/Splitter tool
Additional Information
This article was originally published in the GWAVA knowledgebase as article ID 2569.