Environment
ZENworks Configuration Management 2017

Situation
ZENworks 2017 - without any updates (17.0)
Appliance Administration Console applying Online Updates
Prompted with an update conflict the Solution (Solution 1) is unable to be applied in browser.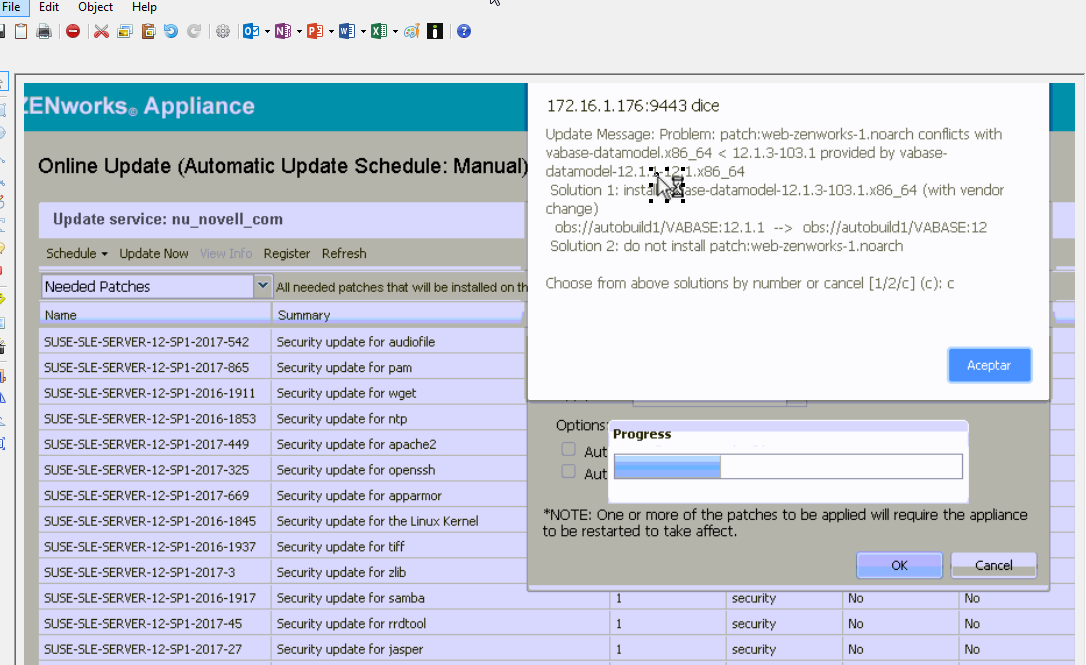 Resolution
Steps:
1. Login as root user into Linux Console or using "Terminal" option in the Appliance Administration Console.

2. Run command : zypper patch
3. Choose "Solution 1" and enter "y" to continue Updating
4. Reboot appliance machine(s) after all security patches are applied successfully.
Additional Information