Environment
Reload 5
Situation
Scheduled Backup jobs are not running after updating to Reload 5. Manual backup jobs are running correctly.
Resolution
Please make sure to download a valid Reload 5 license from
licenses.gwava.com
.
On the licensing page select Reload 5 from the GWAVA Product dropdown and type in your Reload Validation Key.
If you do not have your Reload validation key at hand, please get in touch with your GWAVA partner or the GWAVA sales department.
Continue with Next to download the license.

When the license file is downloaded you can upload the file to Reload, which is explained in following KB article.
Licensing or Re-Licensing Reload

After the new Reload 5 license file is applied go to the Overview tab on your Reload server and check if the Licensed Reload Version is 5.00 and the expiration dates are valid.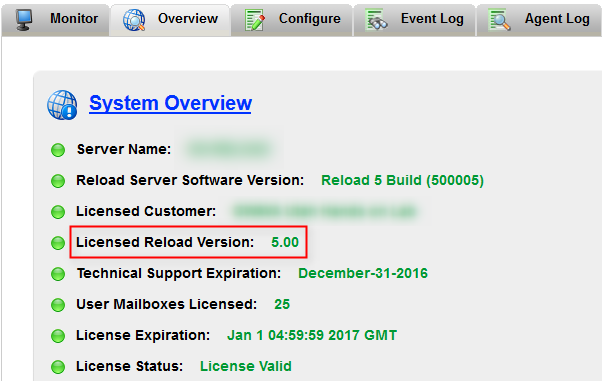 If the Reload 5 license is valid, the scheduled jobs should be running correctly again.
Additional Information
This article was originally published in the GWAVA knowledgebase as article ID 2688.