Environment

Retain 4.0.1
Internet Explorer
Situation
An error message occurs if we attempt to Open or Save an attachment from Retain.
Resolution
When using IE11 with Retain you may see an error something like this when attempting to view or save an attachment. The error is different with earily versions.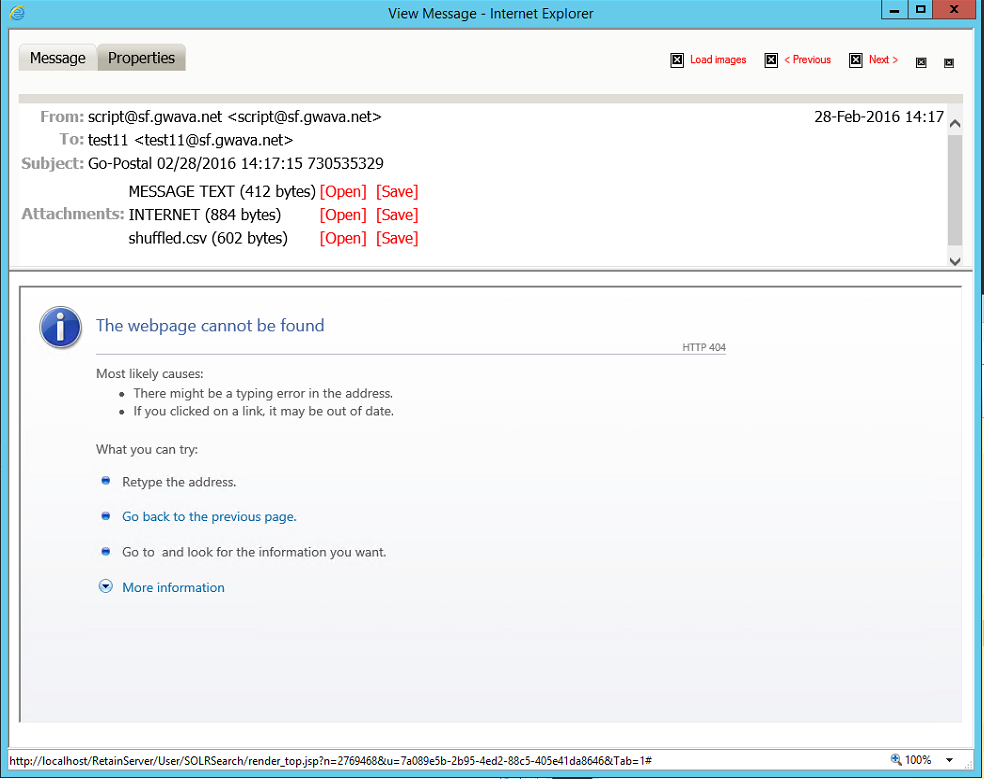 It appears to be some kind of interaction with Compatibility View. The workaround requires you to do two things:
Remove Compatibilty View for the Retain server
Disable "Display intranet sites in Compatibility View"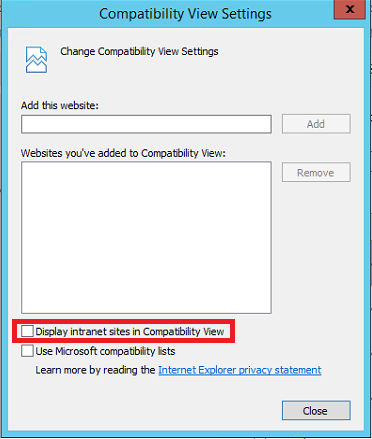 Once this is in place you will have access to the attachments, however, if you try to save the attachment you will find that IE replaces the file name with the first 26 characters of the data stream.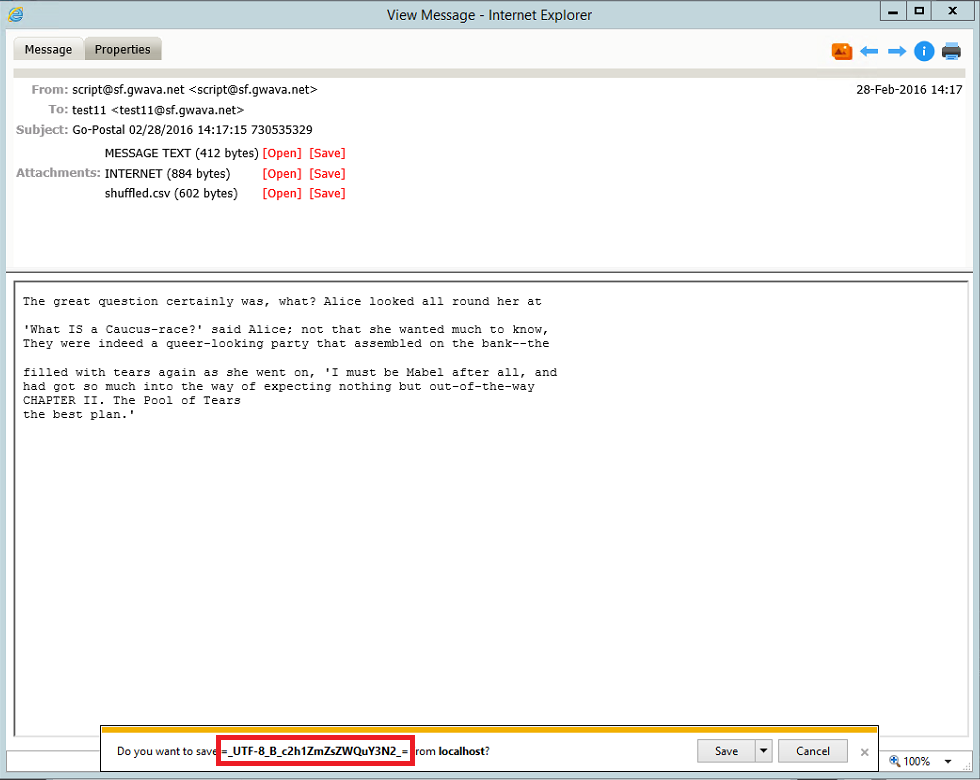 But using "Save as..." will allow you to change the file name to something more readable. You will need to save it with a proper name and file extension for it to open corrently.
This is fixed in Retain 4.0.2.
Additional Information
This article was originally published in the GWAVA knowledgebase as article ID 2757.