Environment
Reveal (all builds)
GroupWise 6.5 Service Pack 4x


Situation
Can I Exclude the MIME.822 and Text.htm Attachments When I Export Mail?
Resolution
You can export messages and exclude the MIME.822 and Text.htm. You can exclude both types or either on singly.
1. Select the messages you would like to export
2. Click the "Export Messages" Button

3. Select the criteria you want
4. Check the box(es) next to the attachment types you want to exclude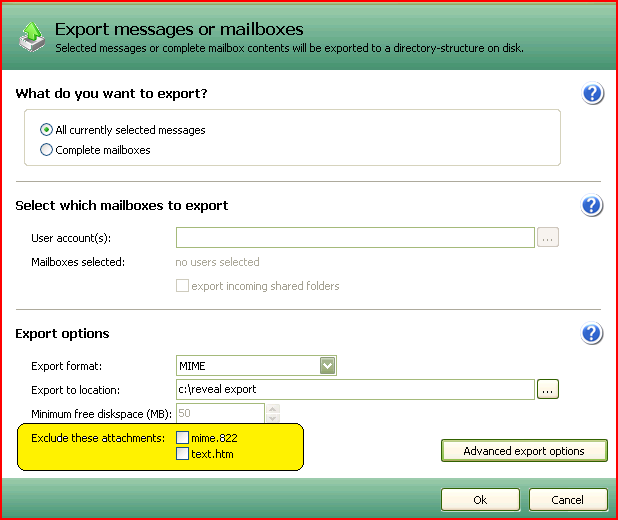 5. Click Ok to finish the export.
Additional Information
This article was originally published in the GWAVA knowledgebase as article ID 1431.
See also
KB 7020553