Environment
NetWare, Linux, GWAVA4 (any version)
Situation
In QMS, some mail addressed to a user is viewable as admin but not as the user.
Resolution
A few situations can cause this:
Mail is addressed to multiple recipients, and the user has deleted the mail from his/her QMS.
QMS will not remove the message entirely unless all the recipients have deleted their copies. A particular user may have deleted his/her copy, but the message will still be retained in QMS to be viewable as admin or the other recipients.
Mail is addressed to an alternate address for the recipient.
GWAVA needs to be configured (by either the user or the admin) to recognize any alternative addresses for the user. If the addresses have not been set, then the mail will show up in admin view but not for the user. This TID provides a guide on how to configure alternate addresses:
https://support.microfocus.com/kb/doc.php?id=7020338
**NOTE** Even after adding the alternate addresses, any email sent to those addresses prior to adding them will not show up in the user's QMS.
User is logging into QMS with an alternate address instead of their primary.
This is related to the previous situation. Make sure that the user is logging in with their primary email address, and that they have properly configured QMS to recognize any alternate addresses. Refer to above TID on how to correct this problem.
GWAVA has not been configured to route mail to the user's domain.
Unless additional domains are configured in GWAVA Manager, the user's in those domains will be unable to view mail in their QMS or receive digests.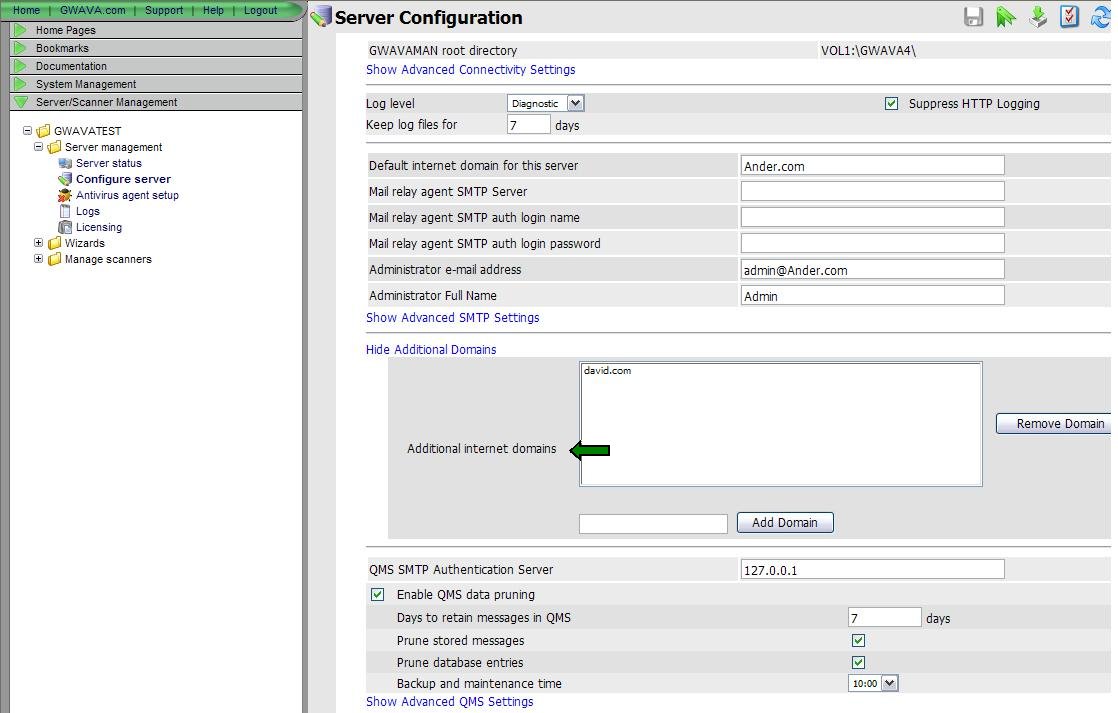 Additional Information
This article was originally published in the GWAVA knowledgebase as article ID 762.