Environment
Novell ZENworks Configuration Management 11.2 Imaging

Situation
PXE Booting a vm virtual device with:
VMWARE workstation 10
ESX 5.
VMWARE workstation 8 or 9 configured with 2 CPUs or 1 CPU with dual cores

hangs at "sending queries to..."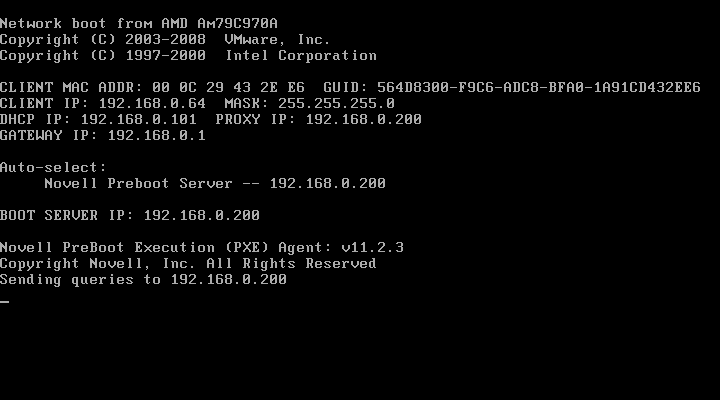 Resolution
Additional Information
For this specific issue, the hang never times out. If the symptom is similar but hang times out, verify that the proper ports are open on the firewall of the imaging server.