Environment
Novell ZENworks 11 Configuration Management
Situation
When running with option "Grant administrator privilege to user during installation" some MSI bundles may fail to launch.
ERROR:
"The stub received bad data"
Resolution
Workarounds:
If possible, run as normal logged in user or Dynamic Administrative User (DAU).

Remove some of the properties on the MSI in ZCC (see picture below):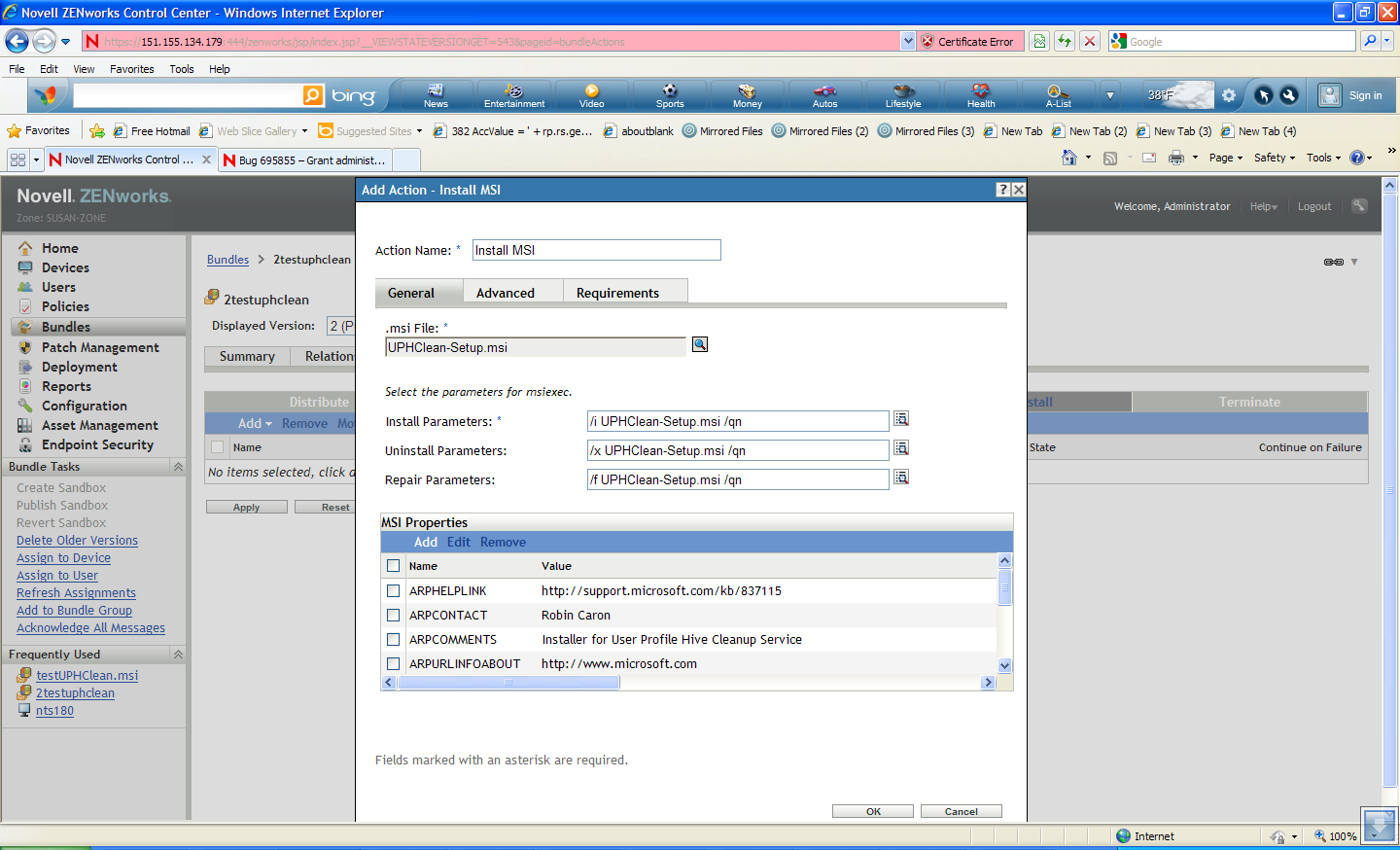 Additional Information
When the run as administrator option is selected, the ZENworks agent uses a Windows command line to launch the MSI. The Windows platform limits ZCM to 1024 characters, which includes the properties listed in ZCC for the MSI.