Environment
Novell ZENworks 10 Configuration Management with Support Pack 2 - 10.2 Bundles

Situation
The option "
Create shortcut for the source file(s)
" for the "
Copy File(s)
" action will, by default, create a shortcut with the name of the executable. If this is amended, the shortcut is not created.
Resolution
Additional Information
To amend the name of the shortcut, it is necessary to amend an existing action: for example, create a "
Copy File(s)
" action as shown below: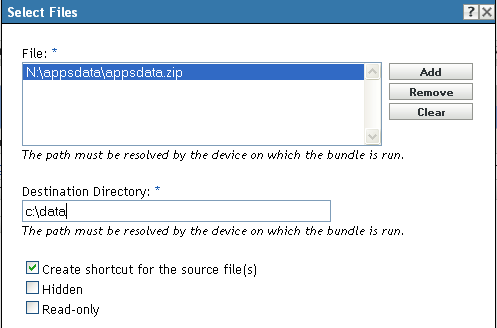 Save this action, then open the action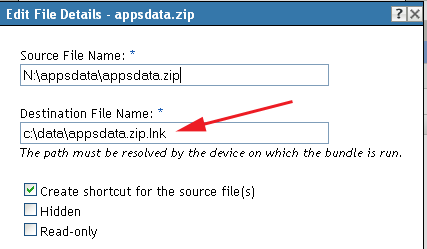 If the file name is changed from "
appsdata.zip.lnk
" in this case, the shortcut is not created when the bundle is deployed