Environment
Novell ZENworks 10 Configuration Management - ZCM10
Business Objects Enterprise - BOE installed in second primary SLES10 server
Situation
Unable to launch Reporting from first primary win2k3 server.
BOE installed on secondary Linux server.
ERROR:
An error occurred while trying to launch the Business Objects Java Infoview. For more details, see the ZCC log.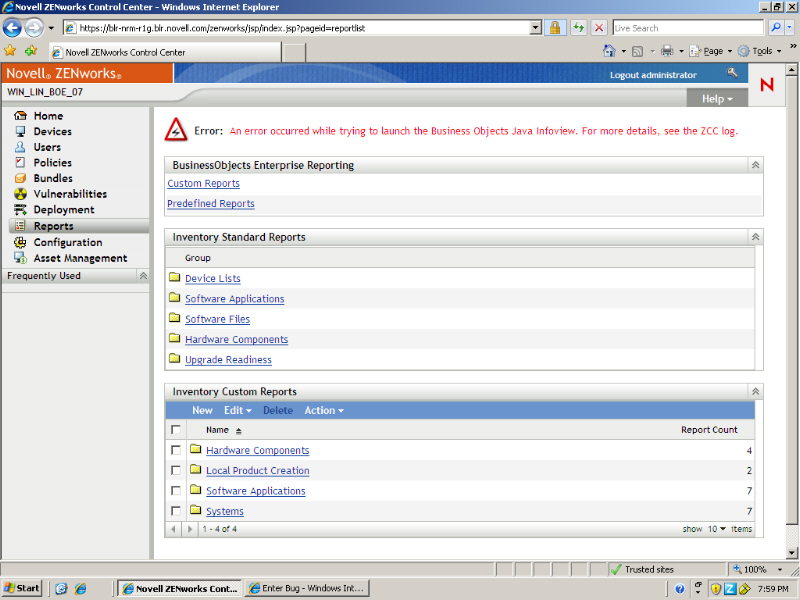 Resolution
This is fixed in version 10.0.1 - see KB 3486285 "Updates to ZENworks 10 Configuration Management" which can be found at Novell Support.