Environment
Novell ZENworks 10 Configuration Management
Situation
After migrating inventoried devices from ZAM 7.5 to ZCM, the duplicate devices reports show duplicates: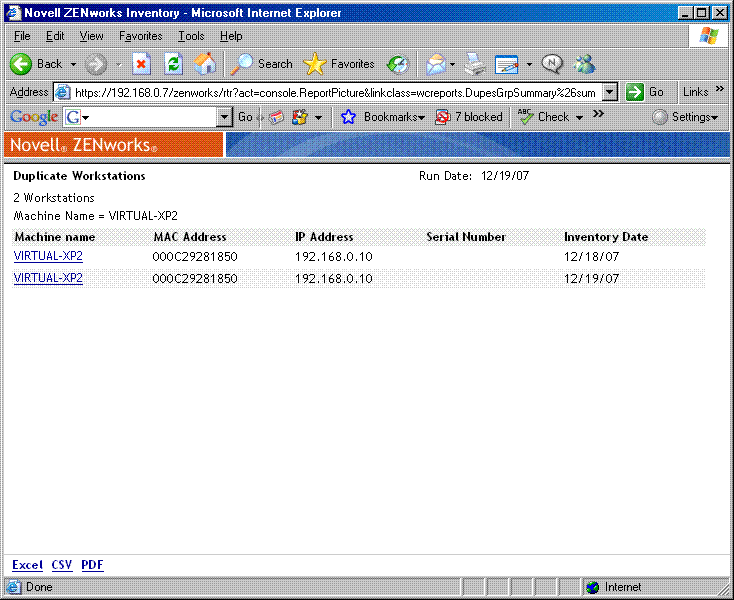 Resolution
This fix is for new deployed devices only.
NOTE: ZAM Migration tool does not allow unmigrate action. Do not migrate and deploy ZAM devices until this bug is resolved. Always backup both the ZCM database and the ZAM database prior to running the ZAM migration tool

.
Additional Information
Install ZAM 75 client on a Windows XP workstation and perform inventory.

Use ZAM migration tool to import the inventoried device into ZCM as per documentation for migrating inventory data.

The migration tool places the device into the discovered devices list.

Deploy the ZCM 10 agent to to the device in the discovered list. At the first registration, reconciliation should occur but does not.

Duplicates reports show the device listed twice.