Summary
web_reg_save_param_json function is not working during replay.
Error
Pop up message: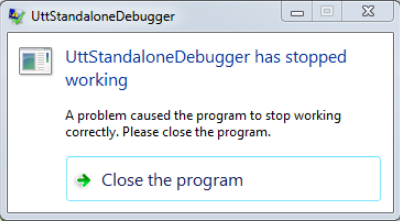 '[Window Title]
UttStandaloneDebugger
[Main Instruction]
UttStandaloneDebugger has stopped working
[Content]
Windows can check online for a solution to the problem.
[V] View problem details [Check online for a solution and close the program] [Close the program]"
Fix
Replace JsonParser.dll in /bin folder in LoadRunner installation path,
with the attachment.
Note: Ensure to backup original file.