Summary
After ALM 12.53 upgrade the launch report button is not displayed in the test instance
Question
The UFT test machine does not display the 'Launch Report' button , even after a UFT test instance is executed in ALM 12.53 , the 'Launch Report' button is not visible in ALM.

Answer
There could be multiple causes , but the most common one is related to the Run Results viewer (RRv); in most of the cases, this plugin was not installed as part of the UFT installation.
To install/reinstall the RRv launch the Control Panel-> Programs and Features -> Add Remove Programs -> right click over the UFT program in the list, select modify, click next untill the custom setup is displayed, select Run Results Viewer: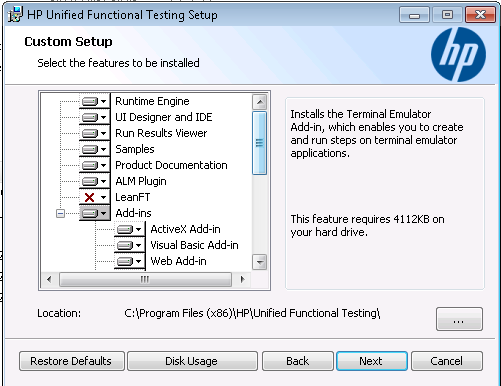 The second most common issue is related to the UFT HPE ALM addin, this has to be installed as well this came into the UFT media, please install it .