Summary
This document describes how HPE software customers may setup and confirm proper access to customer-entitled knowledge in the knowledgebase
Reference
Please use the procedure below to establish or verify knowledgebase access.
1. Click My Software Support sign-in to login to Software Support Online at https://softwaresupport.hp.com/web/softwaresupport/welcome,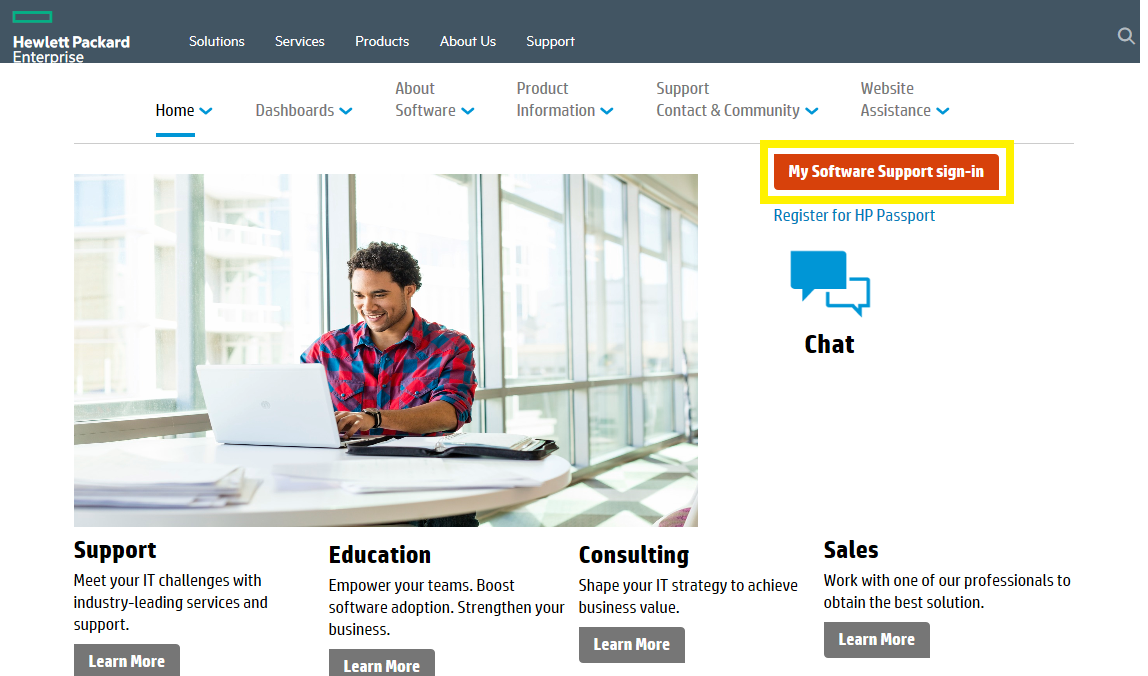 2. Select the Home / My Entitlements menu.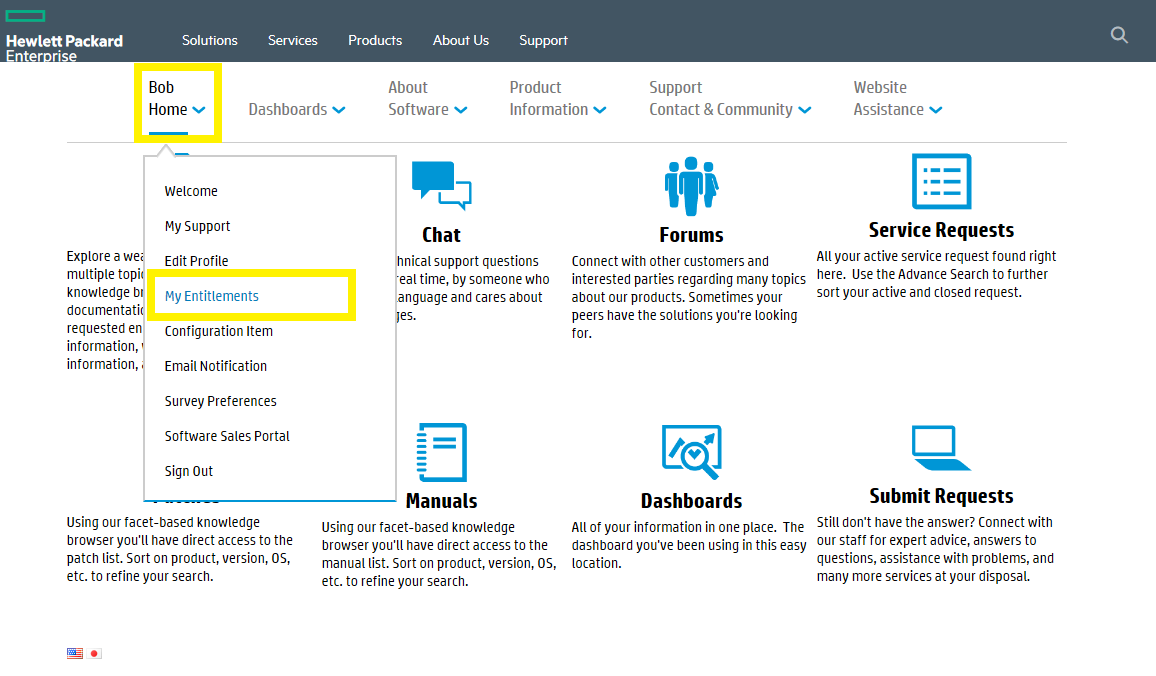 3. Verify your SAID (support agreement identifiers) are all entered, and that they are Active and Not Expired, and include the HPE Products you own.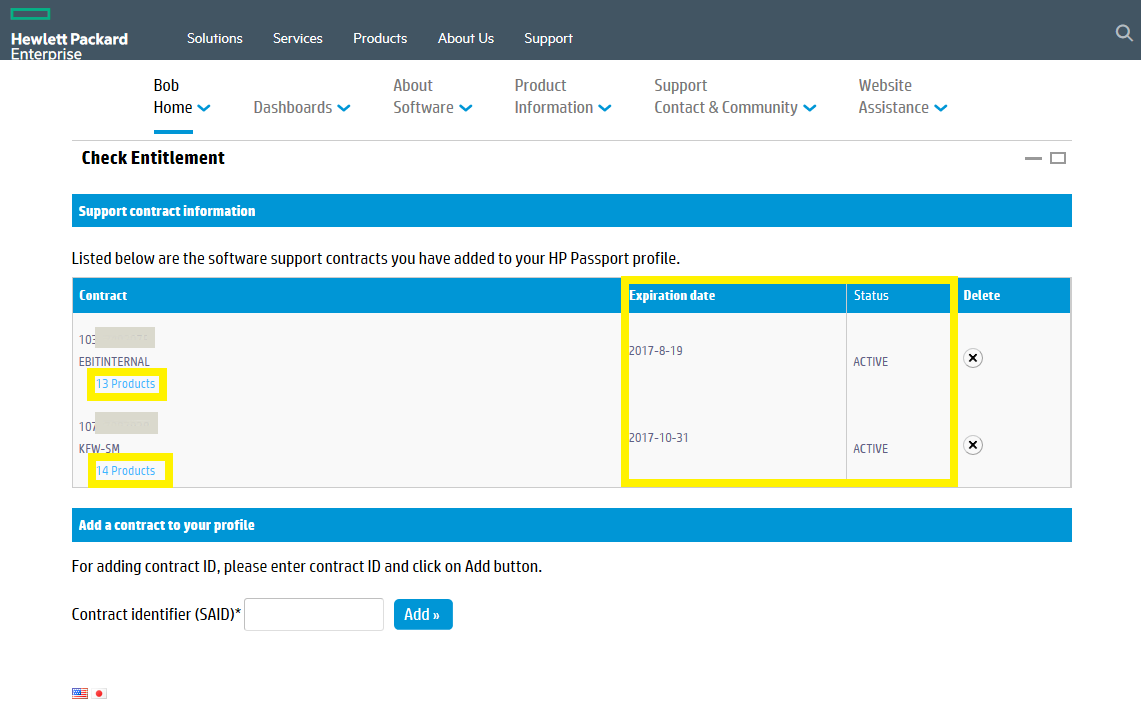 4. You may also verify that SSO is properly granting customer entitled access by visiting the Dashboards / Search Knowledgebase menu, and Expanding the Security Level, where you should see Customer Entitled listed.
If your SAID are reflecting as expired or are not accepted as valid on the My Entitlements screen depicted in step 3, you may open a Service Request to Investigate Contract.
You do this, using the Dashboard / Service Request / Submit New menu, and then select Investigate Contract as the Service Request type: when prompted.