Environment
Situation
This article discusses the event where imported PowerRecon 3.3 (or earlier) consolidation projects do not include normalized processor values for workloads.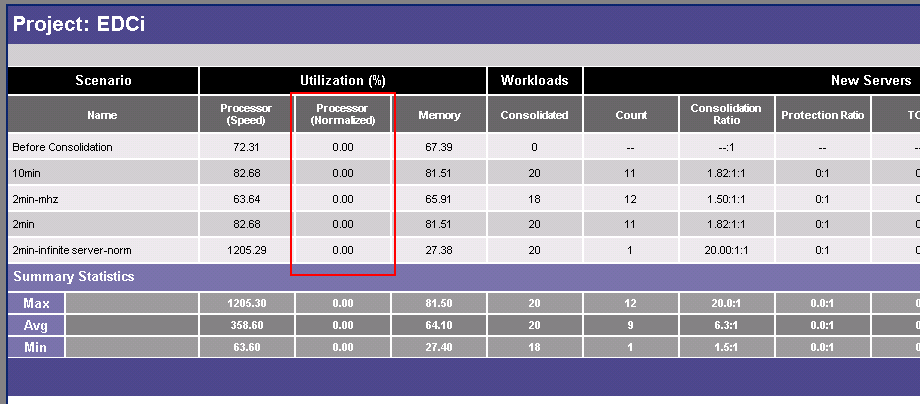 Resolution
Normalized processor values were not used prior to PlateSpin Recon 3.5. As such, imported consolidation projects from earlier versions of PowerRecon will not include this data.
To show the normalized processor values, recreate the project on PlateSpin Recon 3.5.

If you have any questions regarding this article, please contact: support@platespin.com