Environment
PlateSpin Migrate and Protect
Situation
This article discusses an issue which may occur when discovering a Dell target physical system. This issue may cause conversions to the Dell target physical server to fail with a STOP 0x0000007B.
Resolution
To resolve the above issue change the "USB Flash Drive Emulation Type" from "Auto" to "Hard Disk" in the BIOS of the Dell Server.
NOTE: SAN attached storage which exhibits this issue may also need to have multipathing disabled at the SAN level.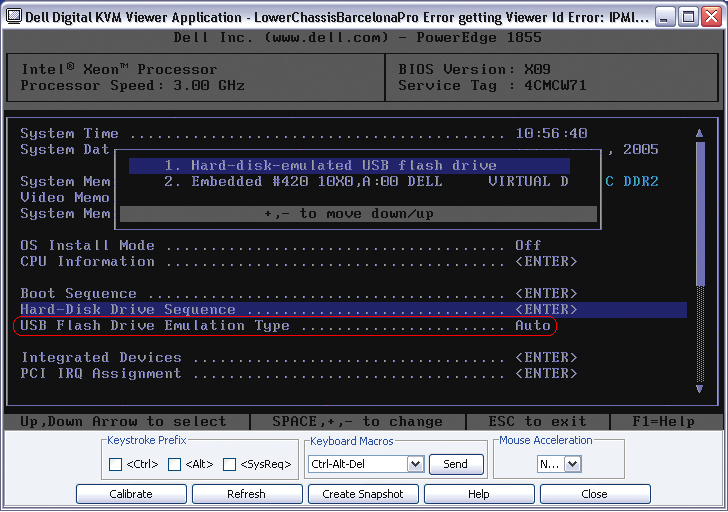 If you are still experiencing issues please contact PlateSpin Support at support@platespin.com
Additional Information
Dell systems have an option in the BIOS which allows for disks attached to the system to appear as a "Virtual Floppy" drive.
When booting into the BIOS of a Dell Server the BIOS option "USB Flash Drive Emulation Type" is set to "Auto" by default and this setting may cause conversions to fail with a STOP 0x0000007B blue screen.
To confirm if the server is discovered with the correct type of disk check the server properties of the target physical server by right clicking on the target server in PowerConvert, selecting "Properties" and then selecting the "Drive" configuration tab.
If the target physical servers disk configuration displays "Dell Virtual Floppy" as shown below you may need to change the BIOS option per the solution listed in the article.