Environment
Situation

This article provides information on how to assign VLAN tags to port groups on your Forge Appliance.
The Forge appliance ships pre-configured with 6 port groups configured for external access:
- External Test Network
- Replication Network
- Production Network
- Service Console
- Management Network
- Appliance Host Network
Each of these individual port groups can have a different VLAN tag assigned to it, as Virtual Machines are connecting to the different port groups of each vSwitch, their traffic will be tagged with the corresponding VLAN ID.
Resolution
To accomplish the task, please follow the steps below:
1- Connect to the Forge Appliance using Virtual Infrastructure Client (VIC).
2- Login using either the root account or the forgeuser account.
3- Highlight the Forge in the left pane of the VIC.
4- Select the Configuration Tab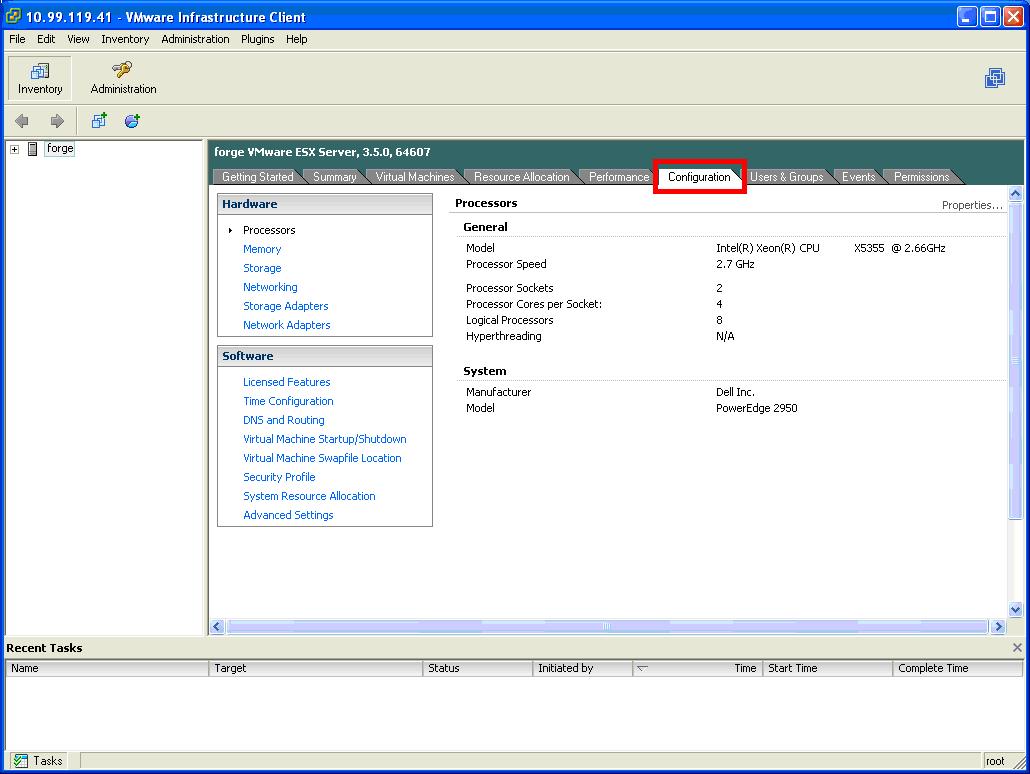 5- Select "Networking" under the "Hardware" section, this will display the current configuration of vSwitches, Port Groups, and Physical NICs on your Forge Appliance.
6- Click on "Properties…" for vSwitch0 to edit the settings on the specific port groups associated to that vSwitch.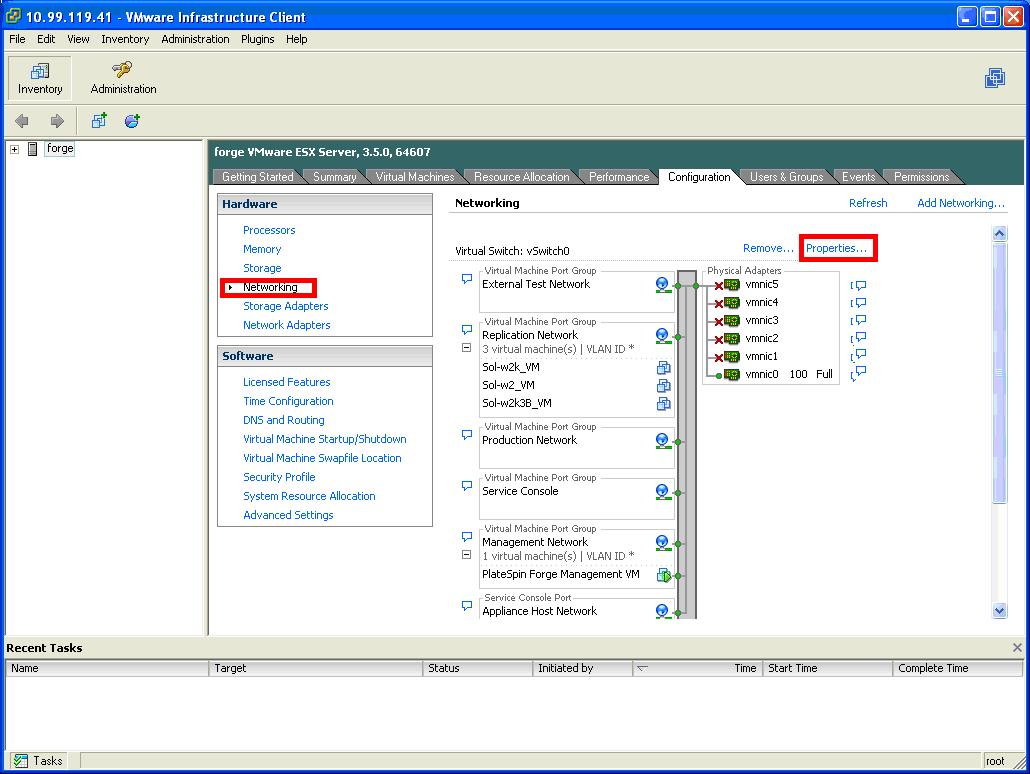 7- Select one of the Port groups that needs to be modified, and click "Edit…"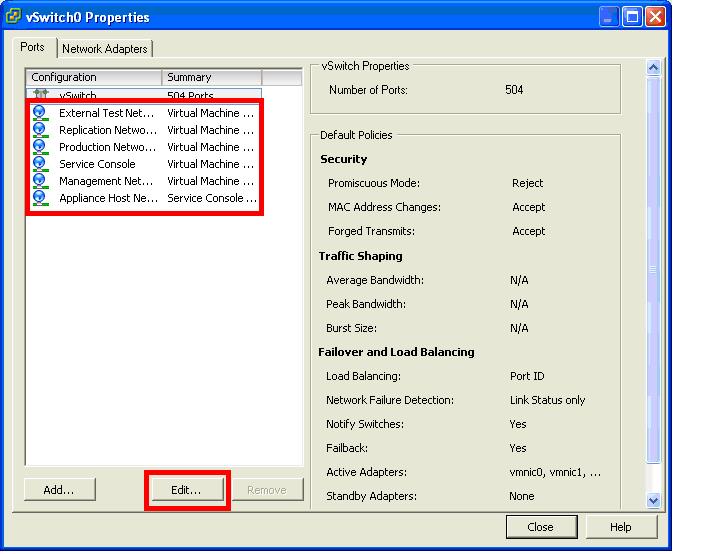 8- Under the "General" tab, enter the desired VLAN ID in the "VLAN ID (Optional) field", then click "OK" to apply the settings.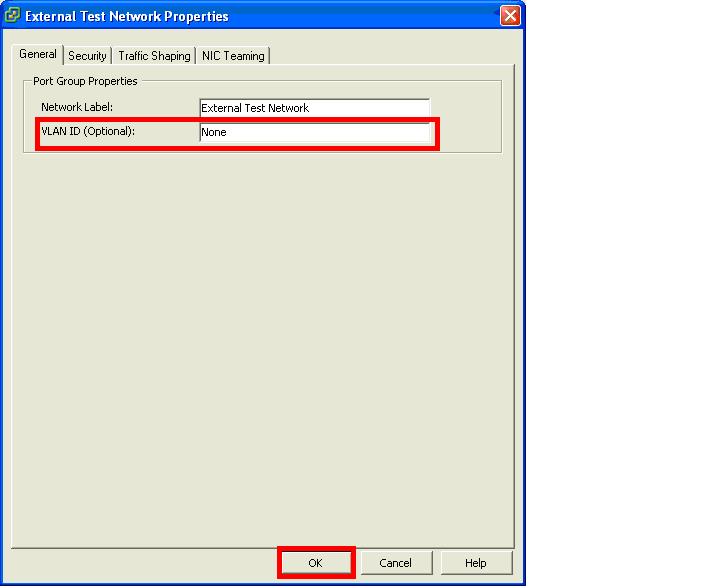 Note: Please consult with your network administrator to ensure the physical switch(es) or router(s) to which the Forge Appliances physical NICs are connected, is configured properly for your VLAN trunking configuration. All physical NICs need to be connected to trunk ports with identical configurations on the physical switch connected to your Forge Appliance.
If you have any questions regarding this article, please contact PlateSpin Support: support@platespin.com