Environment
PlateSpin Migrate
PlateSpin Protect
PlateSpin Forge
Situation
Overview
When registering a target physical machine with the Take Control BOOT CD (i.e. winpe.iso), the following error may be displayed in WinPE:
ERROR: The specified service does not exist as an installed service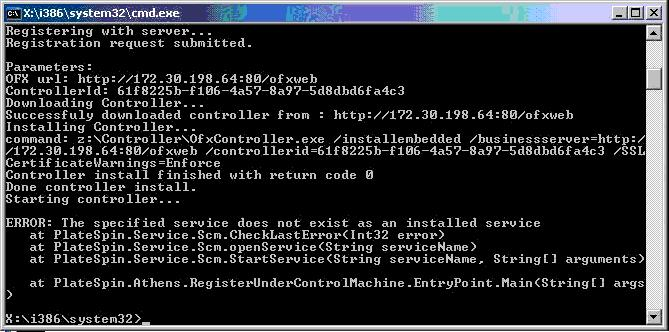 Resolution
This error may be displayed if the host name specified during registration is greater than 16 characters.
During the registration, please ensure that the host name specified is less than 16 characters in length and does not contain any illegal characters.