Environment
PlateSpin Migrate
PlateSpin Protect
Situation
When selecting "Shutdown" as a Post Conversion Action for a Linux source machine, the machine proceeds with the Shutdown process but seems to be in a hung state.
If a user selects 'Shutdown' as a Post Conversion action or endstate for a conversion job, by design the Linux source machine will be halted (i.e. will not respond to any commands):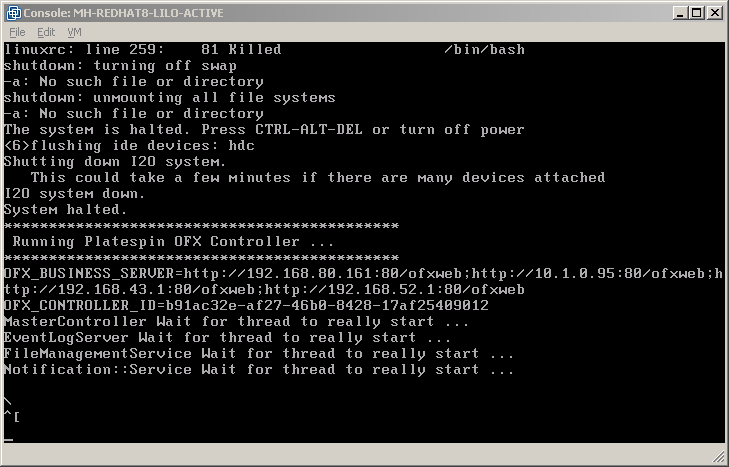 Resolution
The source machine must be manually powered off from the console or using the VMware Management Interface / VMware VirtualCenter (if the source is a virtual machine).