Environment
Retain Unified Archiving 4.9.2
GroupWise 18.x

Situation
When you try to open from a GroupWise client any stubbed message from a Retain server, there is no original text displayed in a message body. Only error EA10 that a message could not be retrieved.

Resolution
This is very likely caused by a trusted application name used at GroupWise and Retain configuration.

In the Retain version 4.9.2 at the moment, this trusted application is expected to find a string Retain. If you use other names for trusted applications, then this would cause the problem of retrieving a message body.
If you have not saved a trusted application key for the Retain item, then you can just delete existing one and create a new as in the example below: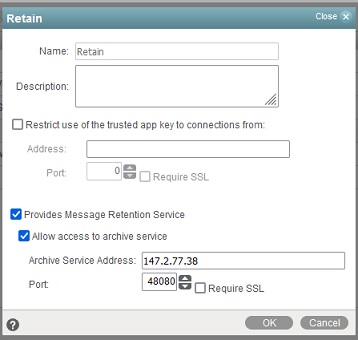 Save a trusted application key in a TXT file for your records.
Once you have created the Retain trusted application and you have also the key, you will need to change a configuration on your Retain server site.
Login into administration console and go to Configuration -> Module Configuration. There shall be one GroupWise listed and that you can Configure.
In the GroupWise Module new window, click now on the SOAP tab and update information in the Trusted Application Key Generation section.
In the Trusted key Name type the name of the trusted application you just created in GroupWise, i.e. Retain.
In the Trusted Application key field, open the save trusted application TXT file you just saved. Copy the binary string and paste in into this field. Click on save icon.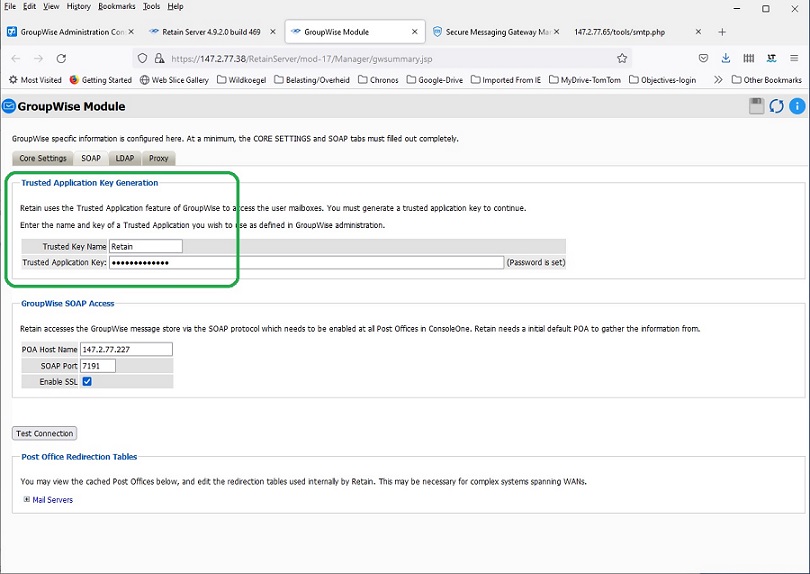 Now, once you search using GroupWise client within your mailbox for stubbed items, you shall be able to open them with a full original contents showed in a message body.

Status
Top Issue