Environment
GWAVA (Secure Messaging Gateway) 7

Situation
When comparing the version information displayed, there is a difference shown in the SMG System Administration versus the Appliance interface, why is that?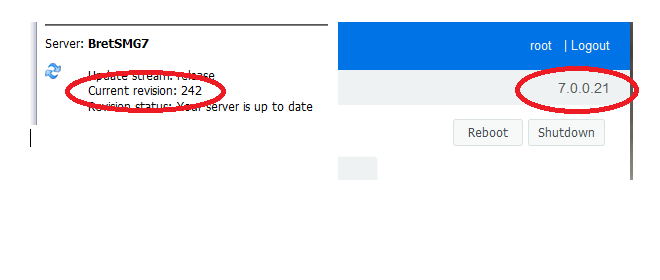 Resolution
This is working as designed.

In the SMG interface, it's the version of the SMG software. In the Appliance interface, it indicates the ova build of the appliance.