Environment
ZENworks Configuration Management 2020
ZENworks Configuration Management 2017 Update 4

Situation
When troubleshooting an iOS issue, support may request a console log from the mobile device. Gathering a console log requires access to a Mac computer with Configurator 2 installed. Use the following steps to gather the console log from a device. Then send the log to support for further investigation.

Resolution
Connect your iOS device to a Mac computer via USB.
Open the Configurator 2 application on the Mac.
The device will prompt you to Trust the computer. Choose Trust. These may also be a passcode prompt.

Once the device is connected, it will appear within Configurator 2 as follows:

Double click on the image of the phone. That will load the settings of the device itself: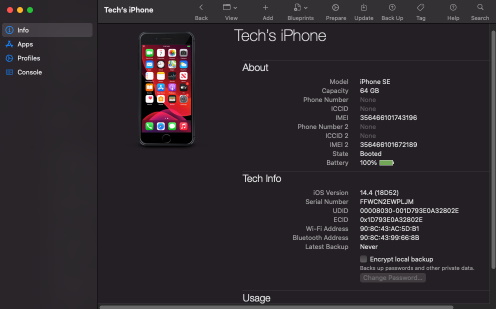 Select Console from the list to the left to view the log: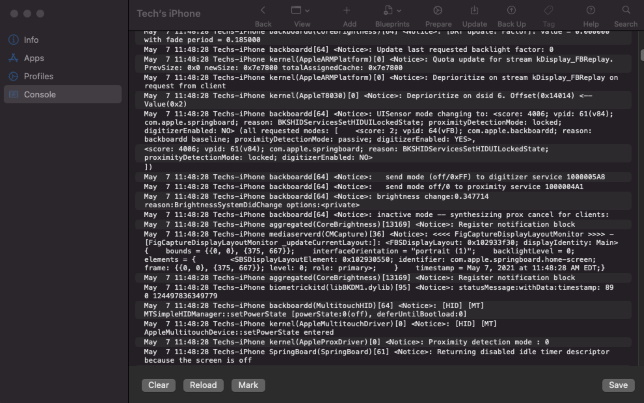 To clear the existing log and start fresh, select Clear.
Then reproduce the issue in question with the device still connected.
Once the desired behavior is reproduced, select the Save button to save the Console log.
Send that log to support for review.