Environment
Service Desk 8.2

Situation
Configure ZSD to automatically create future recurring tickets via a schedule.

Used for Maintenance Items or other recurring tasks.

Resolution
Schedule quick calls on a recurring schedule.
These tasks would need to be made into quick calls and set to scheduled (right column) with the appropriate interval… (monthly, bi-monthly, quarterly, semi-annually), etc.
They can be scheduled with a customer pre-selected, this way the person who's asking that these tasks get done on schedule can see that they're being done.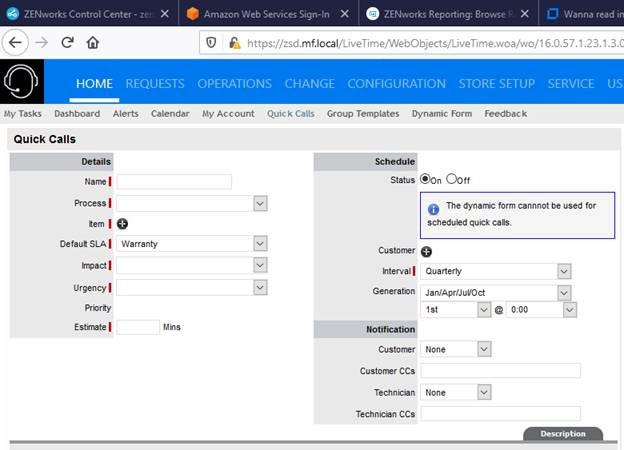 Additional Information
Examples would be like:
Server Maintenance Window – (Patching) – every 30 days
Expire old accounts and move them into Inactive – every 60 days
Remove cloud licenses from old accounts – every 30 days
Move old email into archive, remove from email servers – every 90 days
Test failover of HA – every 180 days