Environment
Micro Focus Filr

Situation
When finalizing a new install of an All-In-One Filr Small Deployment through the port 9443 tool, only the Large Deployment option is available. The Small Deployment option is greyed out.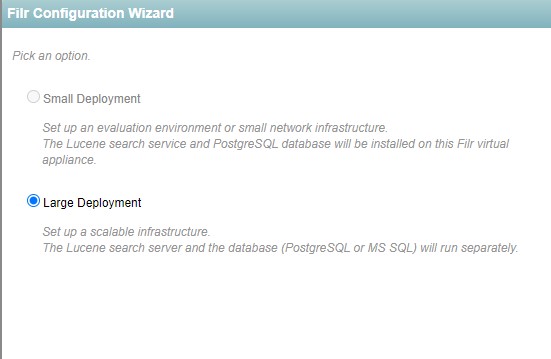 Resolution
Start over with the Filr deployment. But, this time, when at the Filr Appliance Shared Storage Type screen, choose the "No Remote Storage" option.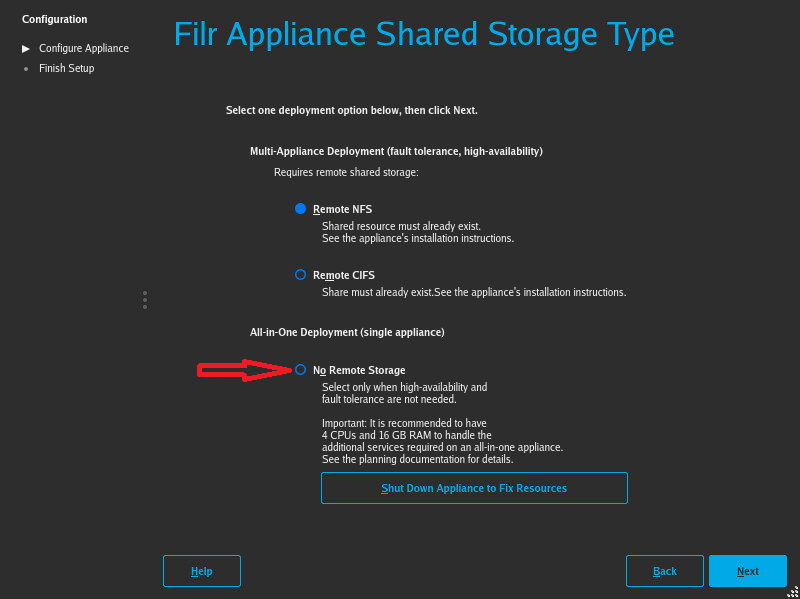 Note: The No Remote Storage option still gives you access to remote file systems hosted by OES or AD through the Filr Net Folder abilities. However, it does not allow for remote storage for "Personal Storage" to a Remote NFS or REMOTE CIFS share.