Environment
Retain Unified Archiving 4.x
Office 365
Situation
Shared Mailboxes are not getting archived by Retain. The mailboxes show up in the Address book, but do not get archived. What is the setup to archive shared mailboxes in Office 365?
Resolution
Shared mailboxes, by default, do not get added into the Application Impersonation role when creating an impersonation account for Retain. The impersonation account must be added as a delegate to the shared mailbox in order for Retain to be able to have the permission to access it and archive the data.
1) Log into the Exchange Admin Center
2) Click on recipients | shared
3) Edit the shared mailboxes, and click on Mailbox Delegation
4) Under the Full Access field, add in the Impersonation account and click Save. This will need to be done for each shared mailbox.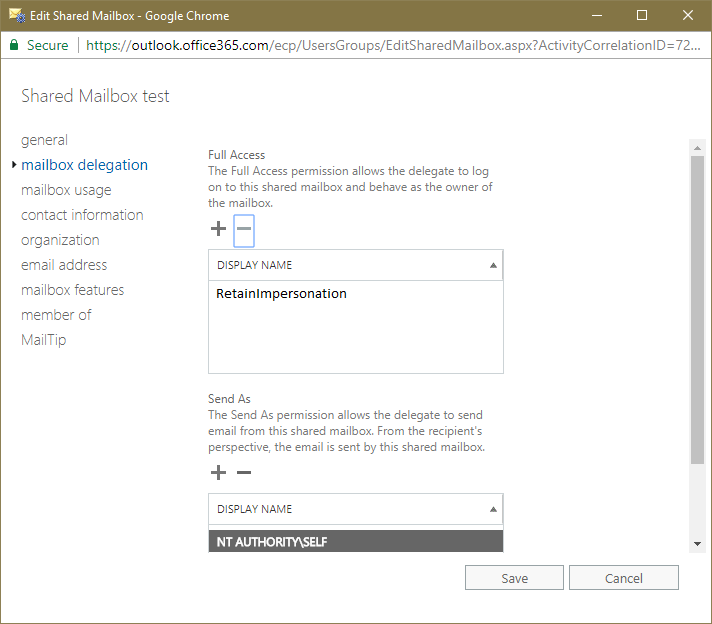 This will allow Retain to archive shared mailboxes.