Environment
Redline 3.x
All OS
Situation
Database Maintenance and Indexing
Resolution
RESOLUTION:
All of the databases have default values set to for indexing and cleanup. However, there are instances in which it may be necessary to cleanup data more frequently or index additional values.
1. This is done in the CONFIGURE | DATABASE tab of the Redline Control Center Web Interface.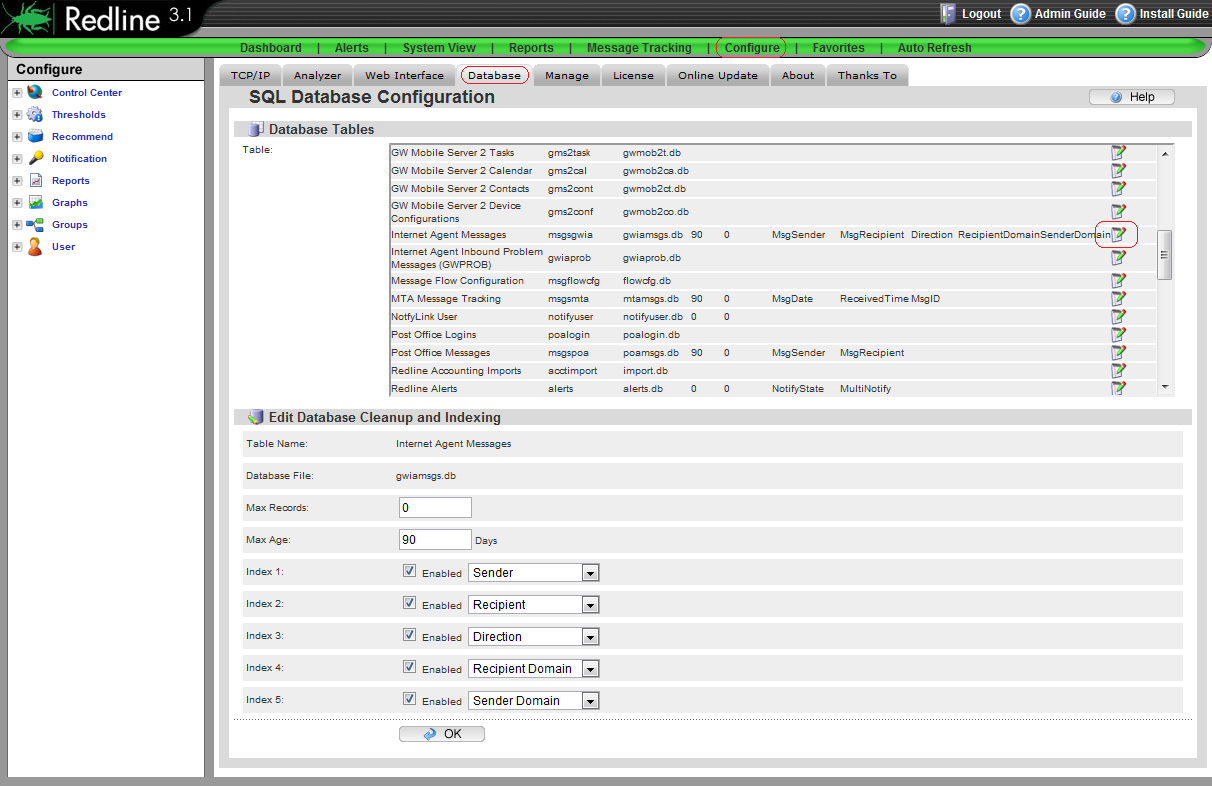 2. Select the Notepad icon

to the right of the database you wish to edit settings for
3. Set the desired values below, and click OK

.
Additional Information
This article was originally published in the GWAVA knowledgebase as article ID 444