Environment

GWAVA 4.5 SMTP
Linux


Situation
Can GWAVA SMTP relay to an SMTP server listening on a port other than 25?
Resolution
You can set GWAVA to work with any port you would like by specifying the port where you set the receiving SMTP server. If there is no port specified, GWAVA will default to port 25.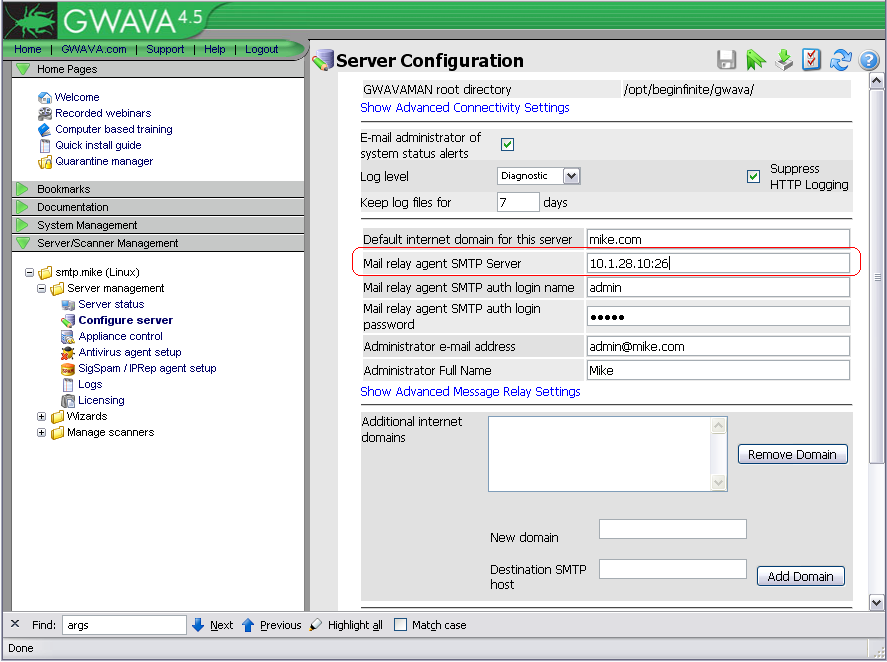 Additional Information
This article was originally published in the GWAVA knowledgebase as article ID 1358.