Environment

Vertigo (all builds)


Situation
How do I create a new user in Vertigo?
Resolution
Create a new user in Vertigo.
1) Open up Vertigo and right click on the post office you would like to create the new user in.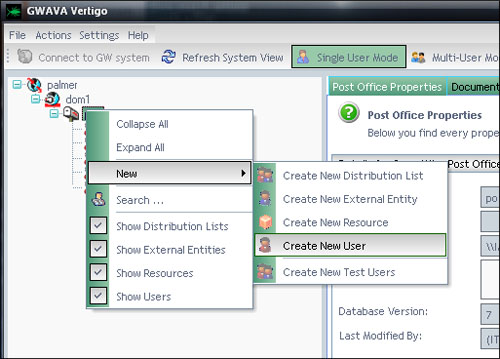 2) Fill out the information required for a new user. Remember that FID's aren't required, and that GroupWise will create a random FID if one is not specified.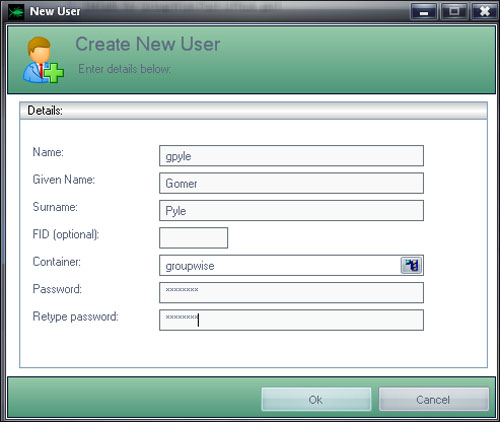 3) When you click "Ok" then the user will be created within the GroupWise system.
Note: Remember that the username/password isn't associated with eDirectory.
Additional Information
This article was originally published in the GWAVA knowledgebase as article ID 1017.