Environment

GWAVA (All versions)


Situation
How do I manually release a digest report?
Resolution
First, you need to log into the Gwava QMS as an administrator for Gwava. Navigate to the Digest tab, then to the Manual Release tab. Here you will see all of the options for performing a manual digest release.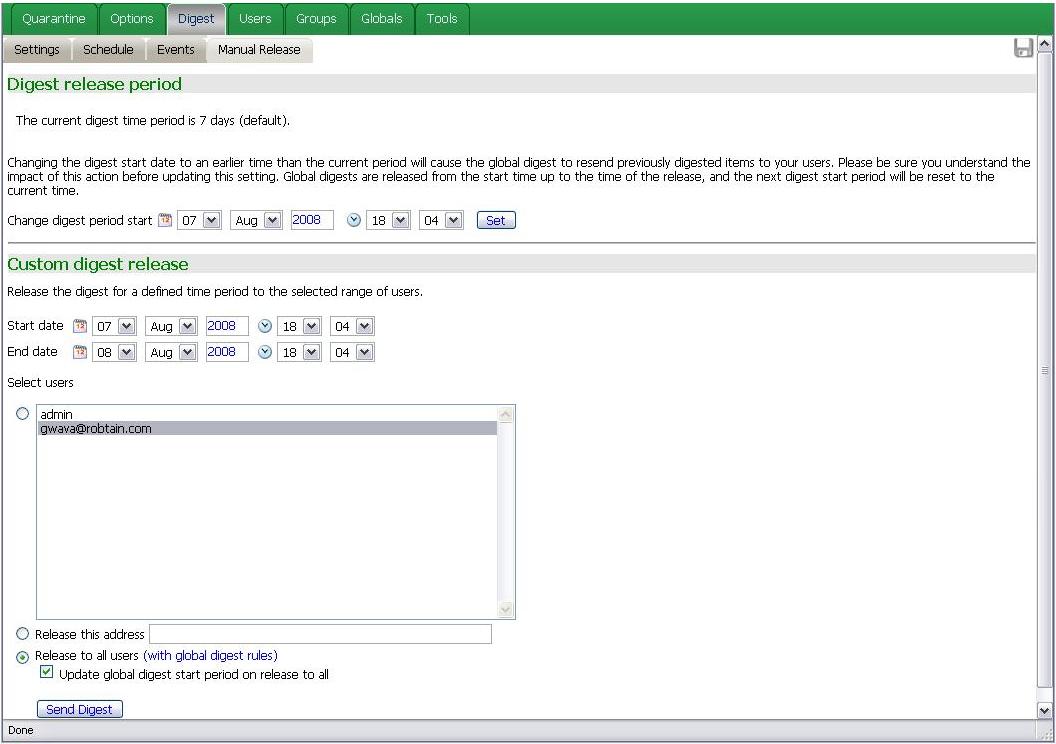 -The Digest Release Period start date will affect how far back QMS will look to get digested messages. This only will apply to a global digest release.
-To release anything that is not global, select a custom start date and end date.
-To send to a specific user, click the radio button under select users, and select the user that you would like to release to.
-Note: This list only includes those who have logged into QMS in the past.
-To send a digest to a specified address that is not on the list, click the radio button next to "Release this address" and place the email address in the space provided.
-To perform a global release, click the button next to "Release to all users" (this is the default setting).
-Note: If the checkbox next to "update global digest start period on release to all" is checked the digest period start time (at the top) will update to the current time after the release.
Additional Information
This article was originally published in the GWAVA knowledgebase as article ID 373.