Environment
:

Vertigo (all versions)


Situation
How do I enable .NET logging?
Resolution
Start Vertigo, and click Settings at the top, then click on Debugging, and then click on .NET Tracing. Vertigo will need to restart in order for the change to take effect.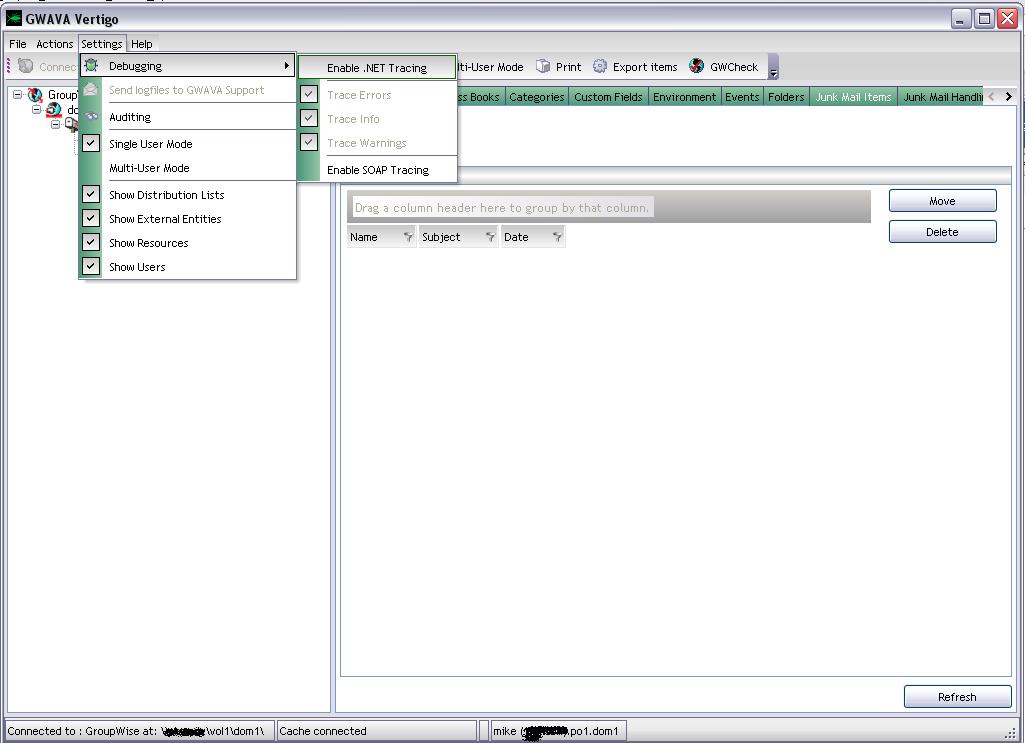 Note: If there are problems with Vertigo, usually in order to find out what is going wrong, support will need to look at .NET logs.
Note: It is not reccomended to leave .NET logging on, as they can get quite large. They are only there for troubleshooting.
Additional Information
This article was originally published in the GWAVA knowledgebase as article ID 740.