Environment
:
GWAVA 4
SMTP Scanner only
Linux


Situation
: How to set GWIA to send outbound mail through the SMTP scanner Answer/
Resolution
By default the GWIA will send outbound mail on it's own, entirely bypassing the SMTP scanner. However, if you would like to send mail out through the SMTP scanner, (reasons can range from wanting to scan outbound mail, to wanting to use outbound mail for GWAVA's learning system, or just wanting everything going out and coming into the same place) you will need to put the 'Relay Host for outbound messages' setting into the GWIA settings in ConsoleOne.
Please see the following screenshot for further instrucitons: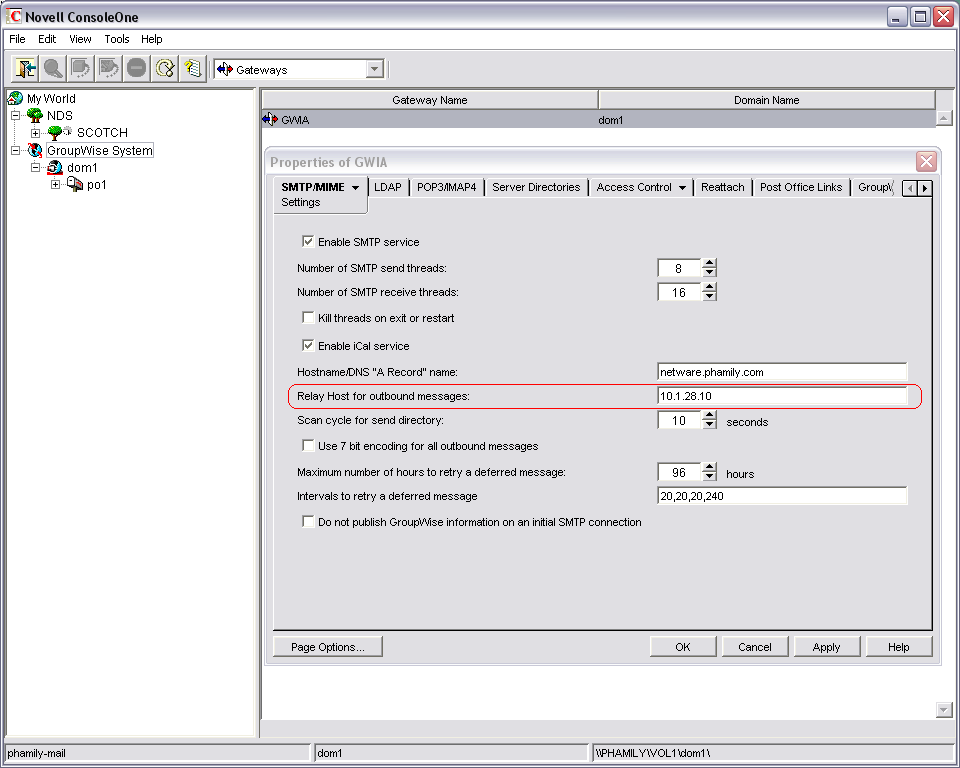 The IP address there should be the IP of your GWAVA SMTP scanner.
Additional Information
This article was originally published in the GWAVA knowledgebase as article ID 1293.