Environment
:
Vertigo (all builds)


Situation
: I have a large post office, with a lot of users. How can I search for a specific order without scrolling through the entire post office?
Resolution
Use the search functionality within Vertigo to find the exact user I'm looking for.
1) In the left hand pane, where all of your users are - select "search."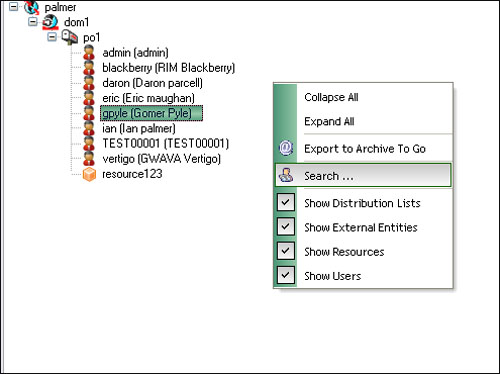 2) Type in the desired information in the search field.
3) Vertigo will search on user name, first, and surname. It will find the first person that matches the search criteria.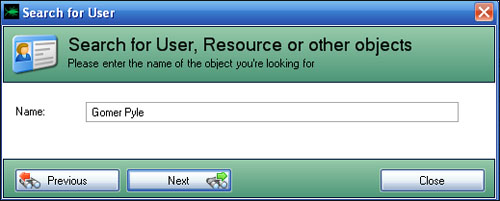 4) Use the "Previous" and "Next" to continue searching based on your results.
Additional Information
This article was originally published in the GWAVA knowledgebase as article ID 1108.