Environment
:
GWAVA SMTP Scanner
Using LDAP and Exchange


Situation
: I am trying to allow email to an alias domain to come in through the GWAVA SMTP scanner, using LDAP. What do I need to do to set this up in GWAVA?
Resolution
:
In order for email with an alias domain on an Exchange system to be allowed through using LDAP, the LDAP server needs the correct search criteria in order to find the address. Do the following:

1) Go to GWAVA Management web page | Server / Interface Management | <server> | Server Management | Configure domains.

2) Add the alias domain as an additional domain, setting up the LDAP server as well. Click HERE for instructions on doing this.

3) When setting up the LDAP server, the 'search fields (optional)' box should have the following in it: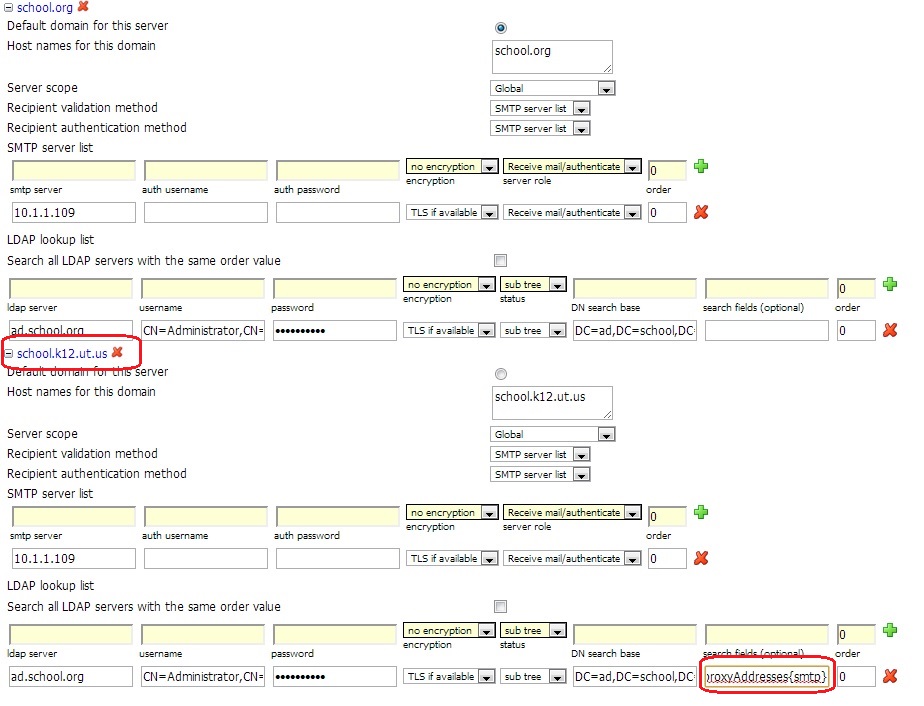 You should now be able to receive messages to this domain.
Additional Information
This article was originally published in the GWAVA knowledgebase as article ID 2202.