Environment

GWAVA 6
Situation
How can I find out what type of database my GWAVA server is using?
Resolution
To find out what type of database you are using do the following:
1) Open the GWAVA Management Web page.
2) Go to Server / Interface Management | <servername> | Server management | Server status
3) Under Server Details | DB engine, it will tell you if you are using SQL or postgres.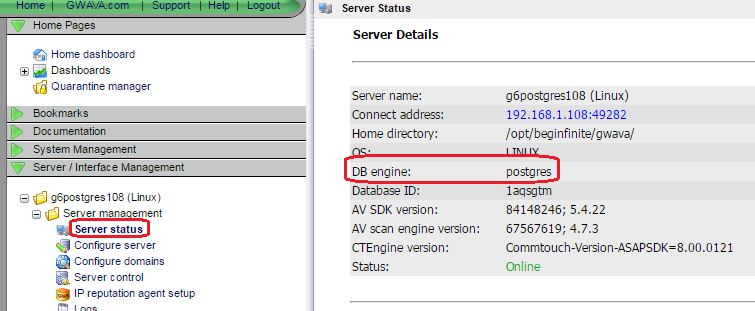 Additional Information
This article was originally published in the GWAVA knowledgebase as article ID 2799.