Environment
GWAVA 4.x
All supported OS
Situation
Normal logging: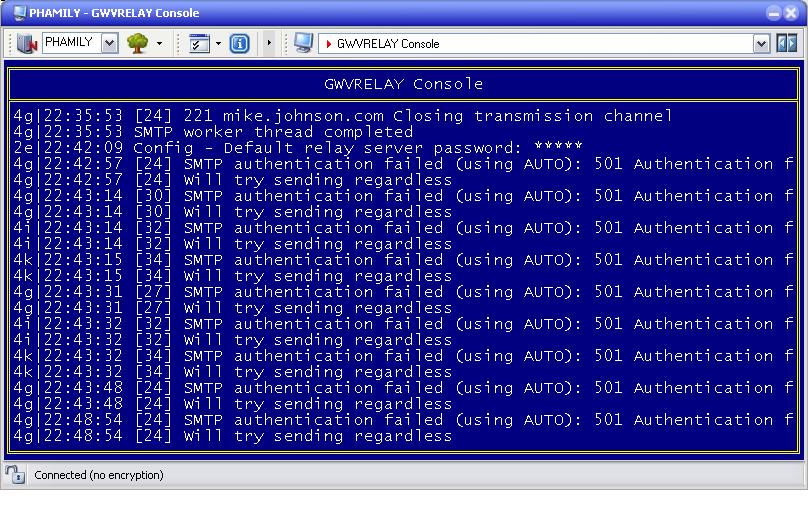 Symptoms: -SMTP authentication failed error -Some released messages are not reaching their intended recipients.
Resolution
This problem is due
to
GWAVA not being able to authenticate to the GWIA.
This is because there is an incorrect username and or password in the server settings for the 'mail relay agent SMTP auth login name/password.'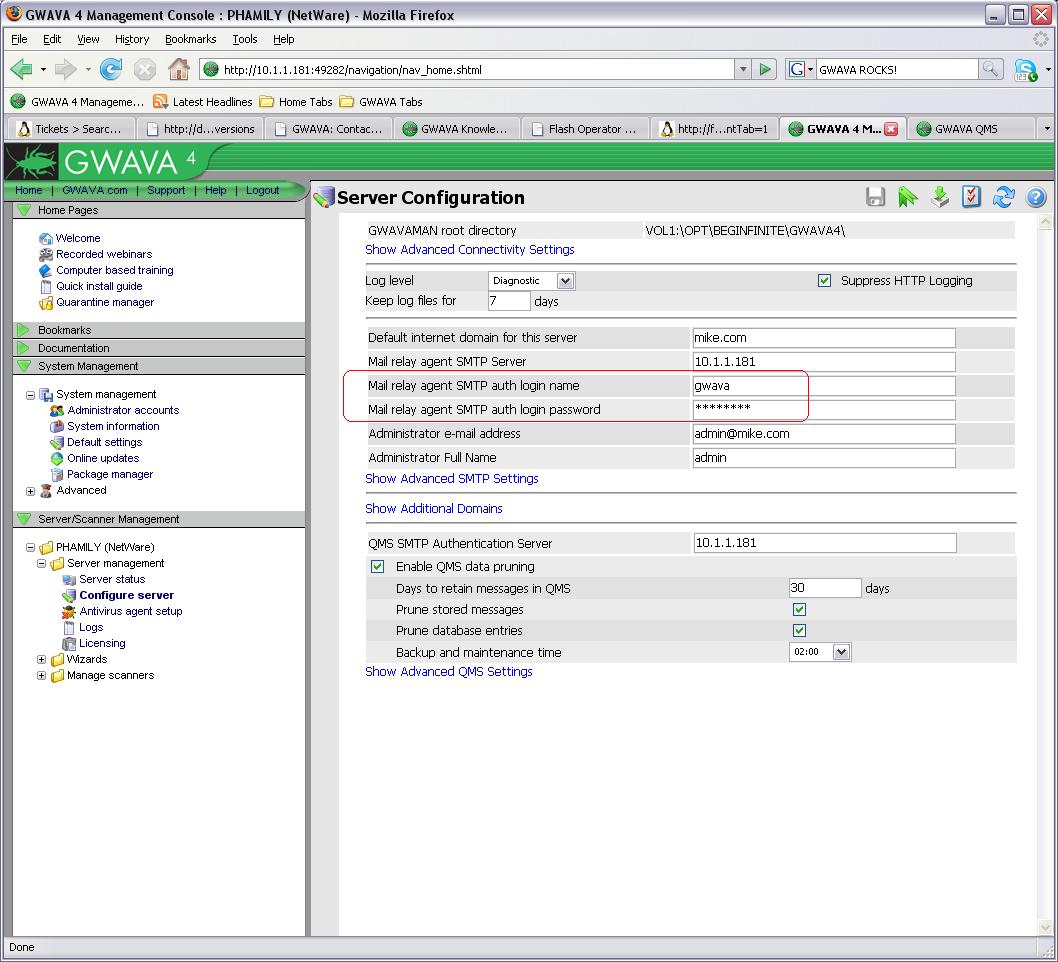 The username there MUST be an actual GroupWise username, with accompanying password.

Most people create a specific 'gwava' user for both this purpose and to use for their HAM and SPAM feeders, but any username will do.

Note:

GWAVA will attempt to send this message regardless of the authentication passing. But it will just send it through the GWIA and there is no guarantee that it will get through.
Additional Information
This article was originally published in the GWAVA knowledgebase as article ID 375.