Environment

GWAVA4


Situation
GWAVA Mangement log and/or console screen states "GWAVAMAN client rejected during recovery mode" similar to the following: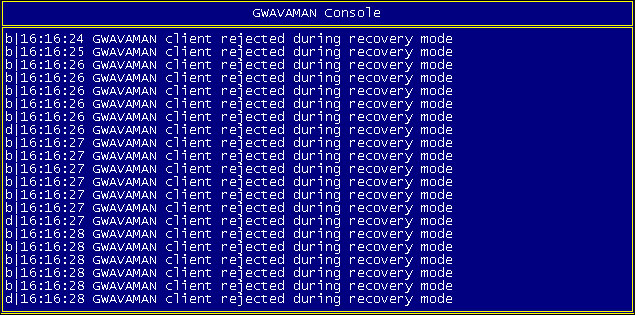 Resolution
1) Run GWAVAMAN Server Recovery
This error is usually caused by moving or changing the identity.xml file located in the /GWAVA4/config directory. When you try and log into your GWAVA Management Console ( ex. 10.1.1.122:49282) you should see the following screen instead of the regular configuration.




2) Repair your identity.xml file
Select your scanner specific to this server. Click the "Repair Identity" button. This will reconnect your server to your GWAVA Management Console.




3) Another screen will pop up asking you to restart GWAVA. Your identity.xml file would be repaired. Make sure you restart your GWAVA
Additional Information
This article was originally published in the GWAVA knowledgebase as article ID 393.