Environment

Reveal (all builds)


Situation
Reveal has the capability of browsing archives. How do you setup so Reveal can see these archives??
Resolution
On the machine that Reveal is installed:
1) Go to C:\Program Files\Beginfinite\GWAVA Reveal
2) Open "settings.ini"
3) Add in a new line into this file: UseArchiveBrowsing=1
4) Save the file and restart the Reveal program.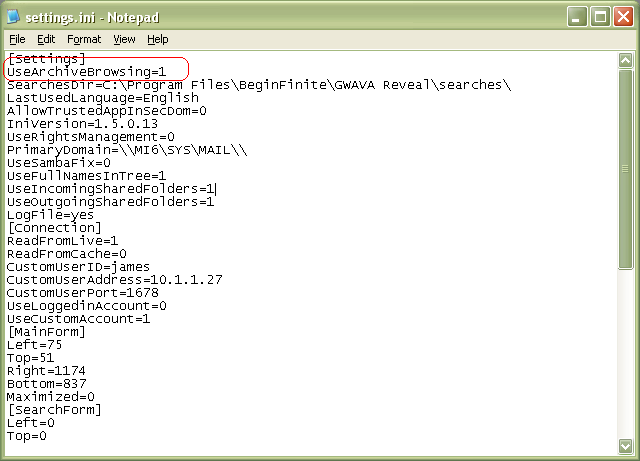 Proceed by connecting to the GW System with Reveal. There will be a new setting in the menu bar.
Click on settings--->Archive Settings
This screen will show up: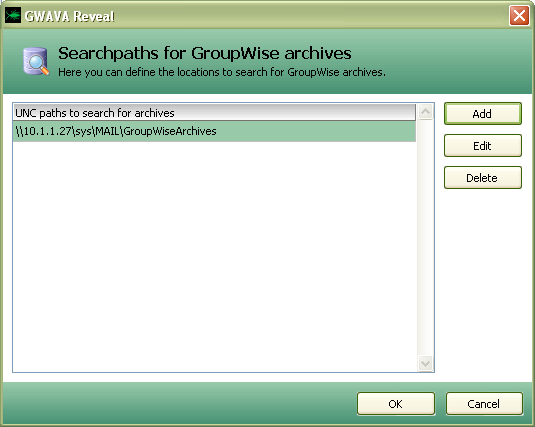 Here you can specify the UNC path to your GroupWise archives and run searches on them using Reveal
Note: This allows you to see the archives within the actual users mailbox. You can browse and open up the messages within the archive. However, searching cannot be done on the archived mail.
Additional Information
This article was originally published in the GWAVA knowledgebase as article ID 595.