Environment
Situation
GWAVA 7 is having problems with certain messages. Can GWAVA keep these problem messages to be tested with or sent to support?
Resolution
Yes. GWAVA 7 has the ability to keep any message that has been processed by the system. Follow These steps to turn this feature on.
1) Log in to GWAVA 7
Open the URL to the GWAVA 7 Server.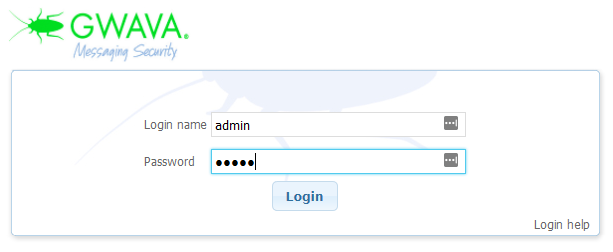 Select the Interface to log in to. In this case, select System Administration.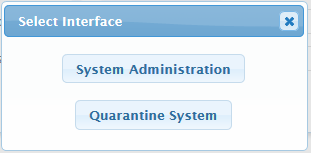 Open the Module Management Menu item.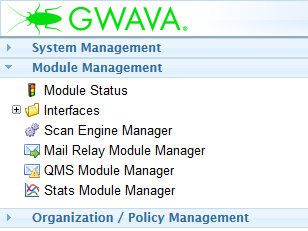 Expand the available Interfaces menu item.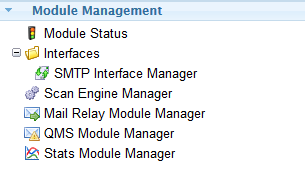 2) Configure SMTP Interface
a) Open SMTP Interface that needs to be modified.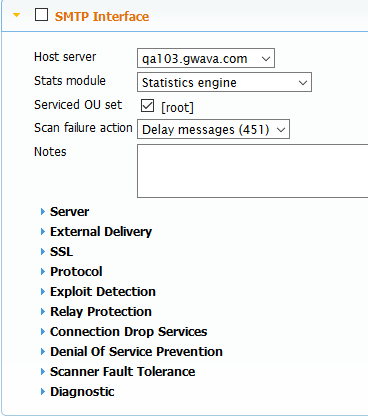 b) Turn on Spooling
Expand the Server menu item and check the box for 'Keep spool files'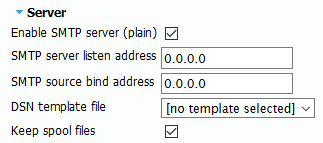 3) Spool Files
Once the spooling of files has been turned on these files will be stored in this location:
/opt/gwava/gwvsmtp/private/#_#/temp
Note: The #_# will be server specific. The first # references the ServerId. The second # references the ModuleId.
Warning: These files will NEVER be cleaned up. This process is not meant to be turned on forever. Once the files have been collected, this feature should be turned off and the files cleaned up.
Additional Information
This article was originally published in the GWAVA knowledgebase as article ID 2881.