Environment

Retain 4.x
Situation
How do you use an MDM with Retain?
Resolution
The current design of the mobile module is the admin sends an email to the device, the user clicks on the link to launch the app which registers the device with Retain.
The JSON workaround allows the admin to use file download to download a JSON file to the device that registers the device.
Using an MDM the admin can create a list of devices and pushes configuration data to each device on the list. The device sends data to Retain as it registers and Retain sends back a response to complete the registration process.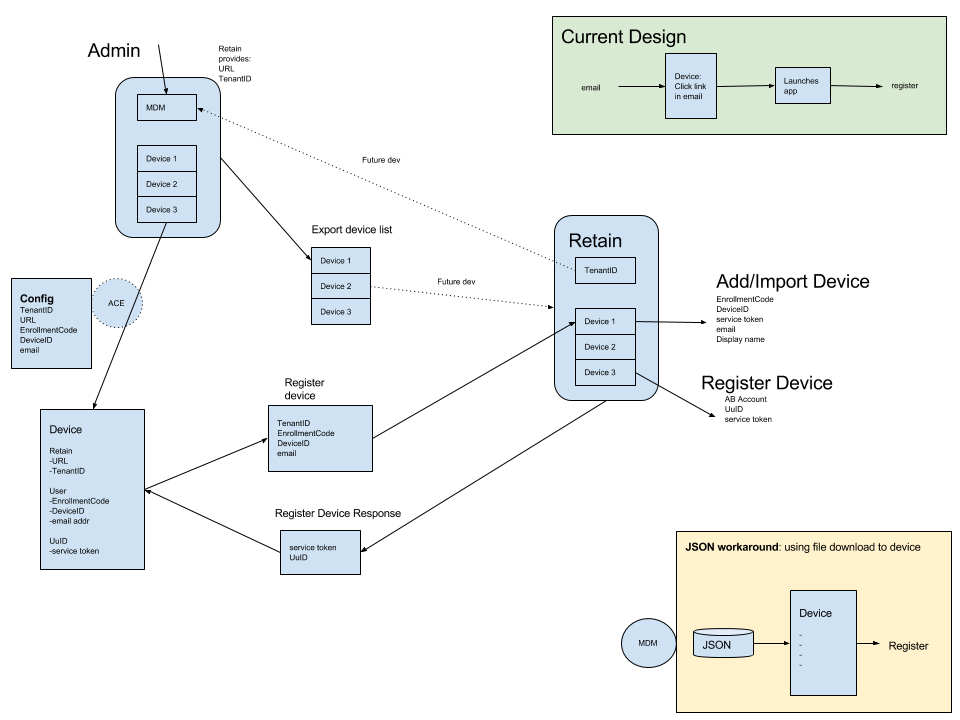 Additional Information
This article was originally published in the GWAVA knowledgebase as article ID 2839.