Environment


Redline 3.x
SLES 10
SLES 10 SP1
OES2


Situation
Failed dependency error during installation of redline rpm "error: Failed dependencies : libgd.so.2 is needed by redline-3.x.x.i586"

Resolution
The library being requested is already included with the Linux distribution, it is simply not installed. The library can be installed using YaST. Here's how:
1. Open YaST2 and click on Software and then Software Management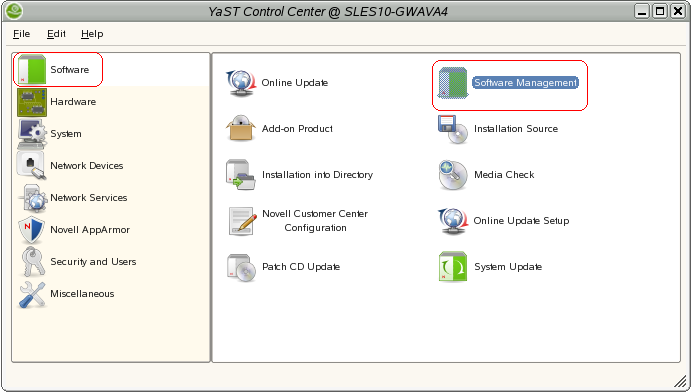 2. Now enter a search term to locate the library called "gd".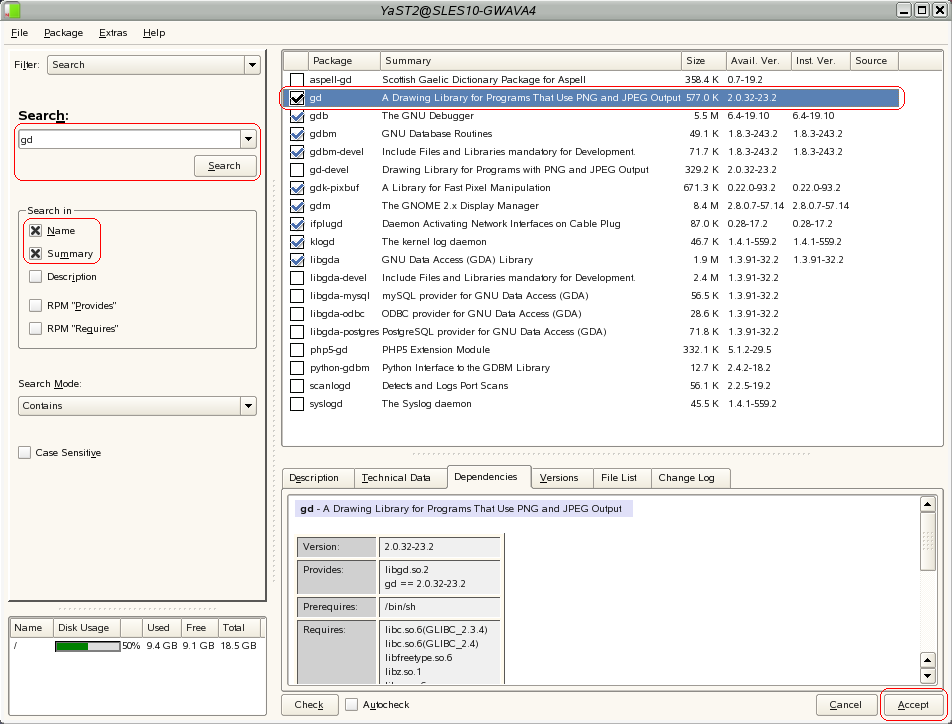 3. Once the library "gd" is found, check the box next to it, and then Accept.
The library will be installed and immediately available. No restart is necessary.
4. Finally, go back and retry the rpm installation.
Additional Information
This article was originally published in the GWAVA knowledgebase as article ID 229.