Environment

Reload (all versions)


Situation
What commands can I use with the Reload daemon?
Resolution
The Reload daemon is reloadd. Four commands can be used with this daemon. Those commands are start, stop, restart and status. The use of these commands is pictured below: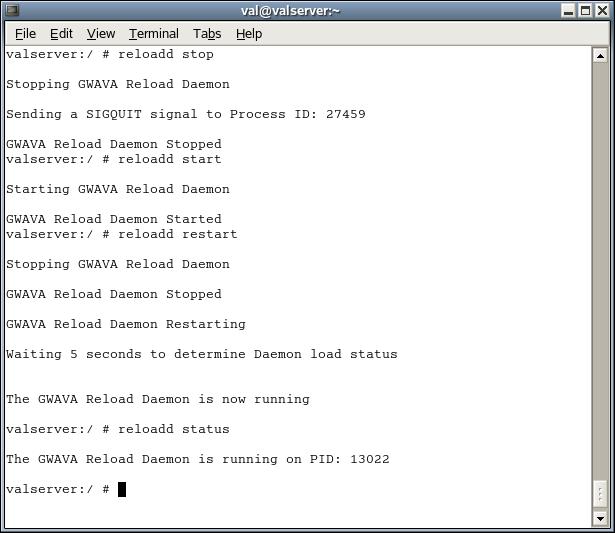 Additional Information
This article was originally published in the GWAVA knowledgebase as article ID 1349.