Environment
Situation
Can Reload use NFS to backup a NetWare server
Resolution
Yes!
Configuring NetWare:
The first step is to configure NFS on the NetWare server. The following tid is from Novell's site; NFS Mount on NetWare
In the example in the tid, the mounts includes just the volume name. I created a mount for my VOL1 volume where the GroupWise system resides.
This is my sys:\etc\exports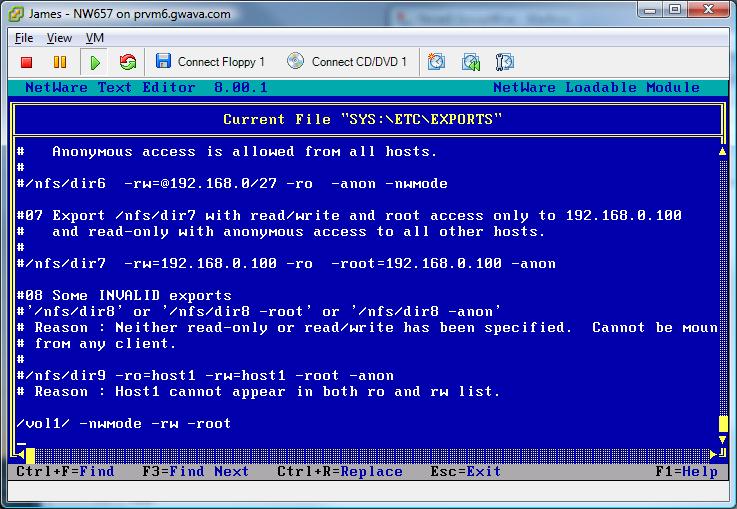 Once NFS has been configured and restarted, then the NetWare server is now ready for the NFS mount from the Linux Reload server.
Configuring Reload:
Create a Profile that will backup a post office on a NetWare server using an NFS mount
1) Create New Profiles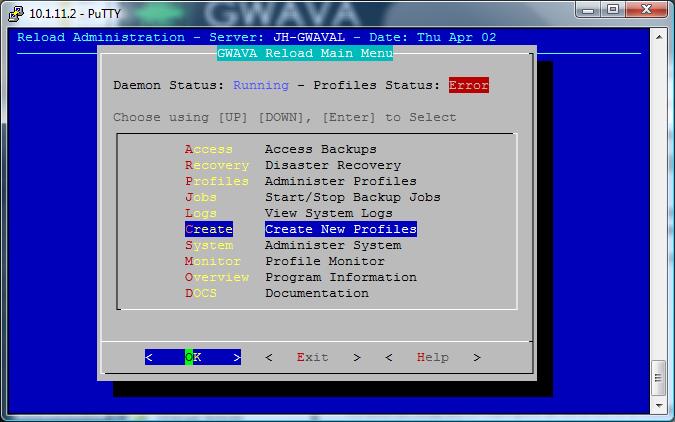 2) Create a New GroupWise Post Office Profile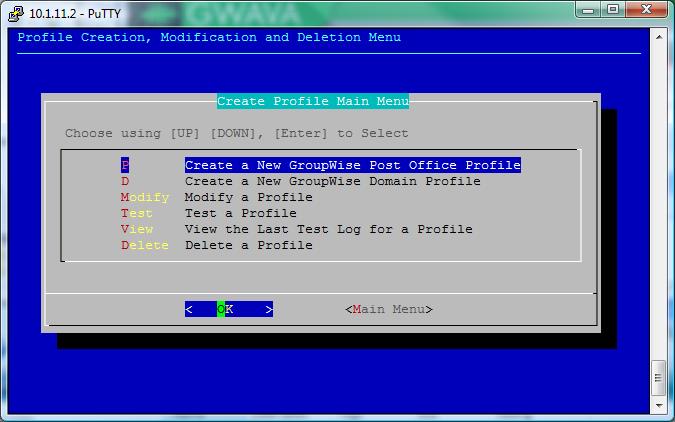 3) Enter the name and description of the profile
4) Data location on the Linux file system
5) Linux Server or Linux Cluster Resource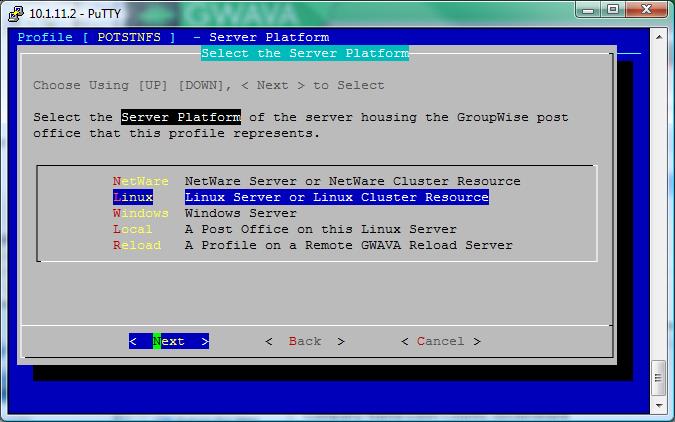 6) Standard Linux Server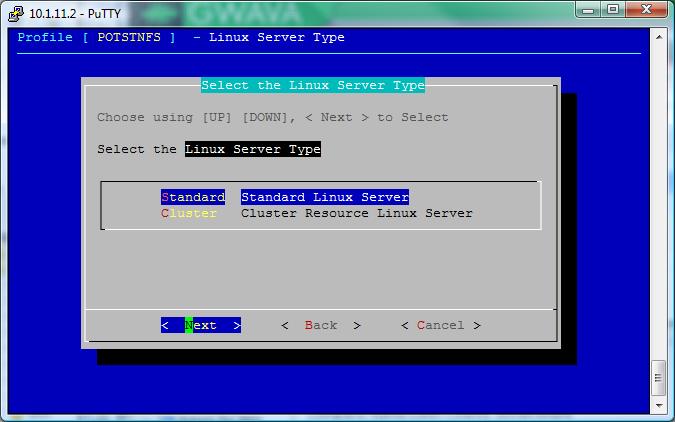 7) Specify ip address of NetWare server
8) Specify the volume name on the NetWare server where the mount is created, include the path from the root of the volume to the location of the post office.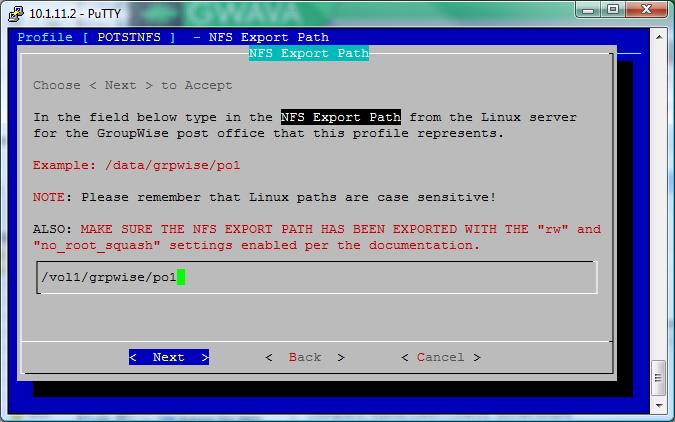 9) Verify and then Test
If successful, the profile is completed and a job will start in the next couple minutes. If unsuccessful, check the following log file;
/opt/beginfinite/reload/logs/<profile name>.profile.test.log
Additional Information
This article was originally published in the GWAVA knowledgebase as article ID 1114.