Environment
Situation
How do I clear all queued Reload jobs and stop the current running job or jobs?
Resolution
The first thing we want to do is clear any queued jobs so that when we stop the currently running job a queued job won't start up. After the queue is cleared, then we will stop the currently running job.
1) From the main menu of Reload Console Administration select Jobs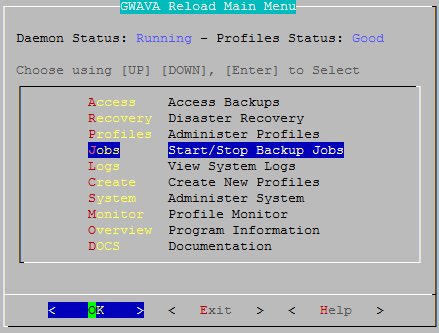 2) Select Clear to remove the queued jobs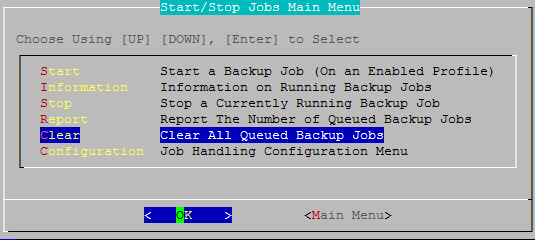 3) You will be asked if you want to clear all queued jobs, select Yes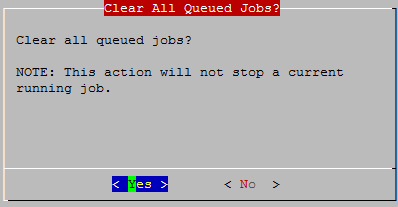 4) Now select Stop to stop the currently running job. If you have configured Reload to allow current jobs then you will have to stop all jobs listed.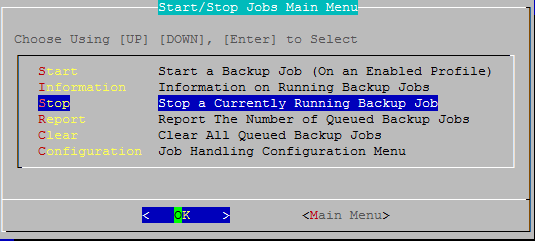 5) The running job will be listed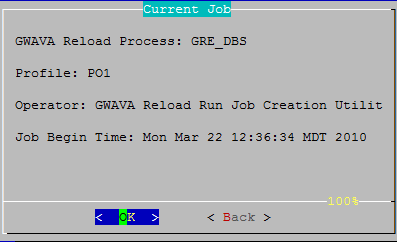 6) Then you will be given the final option to stop the running job

7) and then OK that the process was stopped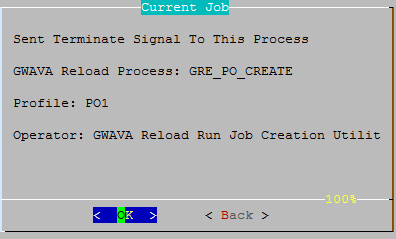 Additional Information
This article was originally published in the GWAVA knowledgebase as article ID 1661.