Environment

All GWAVA Products
Google Search Engine
Situation
Sometimes I am unable to find the knowledgebase article that I am looking for using GWAVA Support's KB search field. How can I find articles for a specific GWAVA product using Google?
Resolution
You can harness the power of Google's search engine:
Type in your search term.
Type: "site:support.gwava.com".
If you want to get a little more advanced:
Right-click on the Knowledgebase link.
Open the link into a new tab.
Insert "site:" just before the web URL that displays in the address window (no spaces).
Hit the END key on your keyboard.
Hit the spacebar.
Type your search terms.
Retain Example: site:http://support.gwava.com/kb/?CategoryID=8 moving retain to another server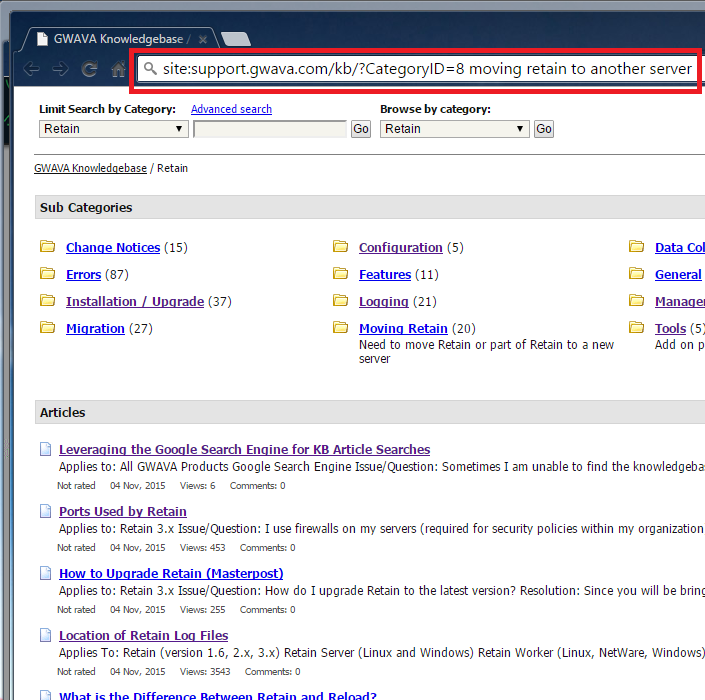 Additional Information
This article was originally published in the GWAVA knowledgebase as article ID 2652.