Environment

Retain 4.x
Retain Outlook plugin
Situation
We want our users to be able to access their GroupWise data in Retain through Outlook after moving to another email system.
Resolution
Yes, you can do this.
You will have go into the Retain Web Console as admin and under Users you will need to change the users authentication method to Offline and give them each a password.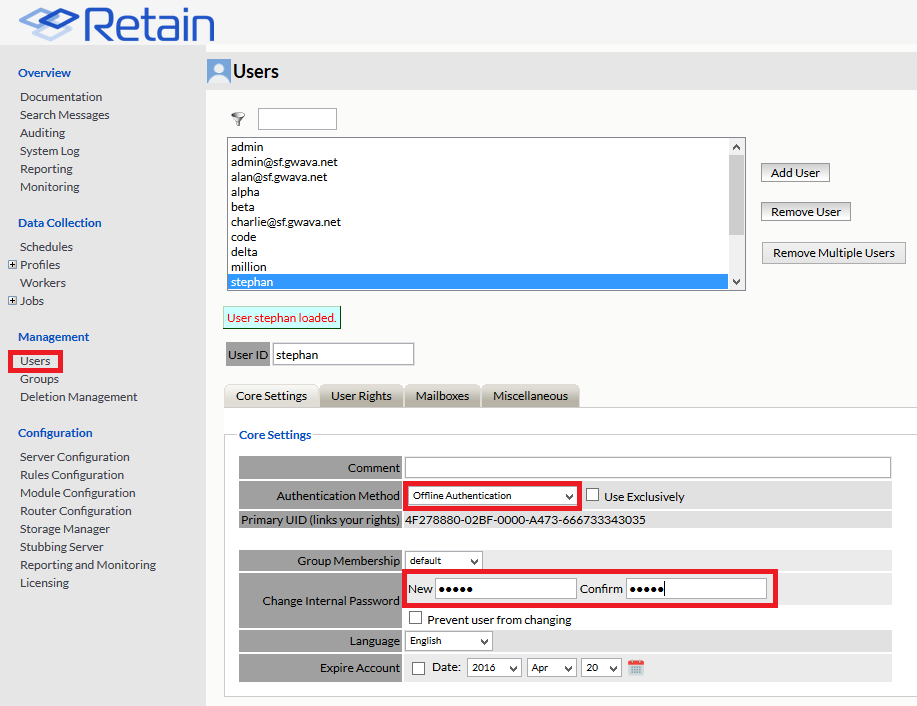 In the user's Outlook client you will want to go to the Retain plugin ribbon item, you will need to initialize the archive, click on Plugin Settings and disable "Synchonize on Startup"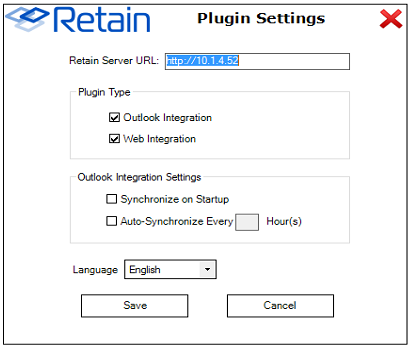 Under Download settings, click on Account Settings and enter the user's credentials and set the Messaging System to "GroupWise"
Save the login credentials, save the download settings. Any changes made to the plugin settings seems to require a restart of Outlook.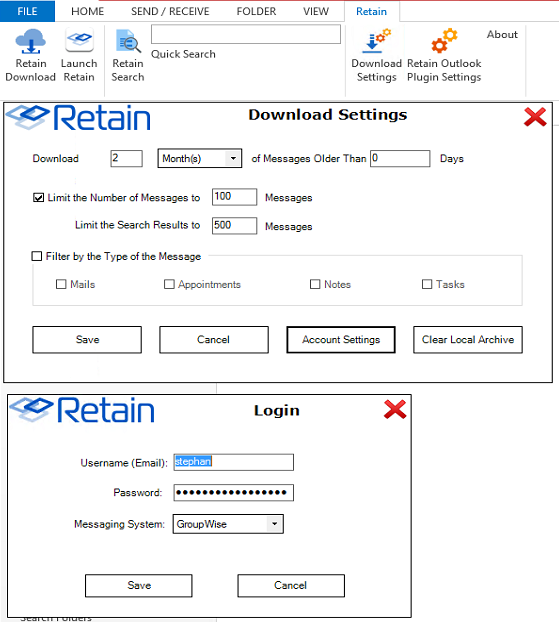 Open Outlook and click on Retain Download. It may fail to connect to the Retain server the first time but try it again and it should work.
If issues persist:
Go into Download settings
Clear Local Archive
Save and close the Retain Download folder by right-clicking and selecting Close "Retain Download"
Restart Outlook
Re-initialize the archive
Download from Retain.
Additional Information
This article was originally published in the GWAVA knowledgebase as article ID 2795.