Environment
Situation
The MTK is unable to complete test to Active Directory in the configuration for user migrator
You see the following error:
Error UserProvisioning.Exchange.PowerShellConnectivityFactory - Connection to Active Directory PowerShell failed for the server.
Resolution
Install the Azure AD Module or Remote Server Administration tools
Then make sure these are selected in windows features after the install.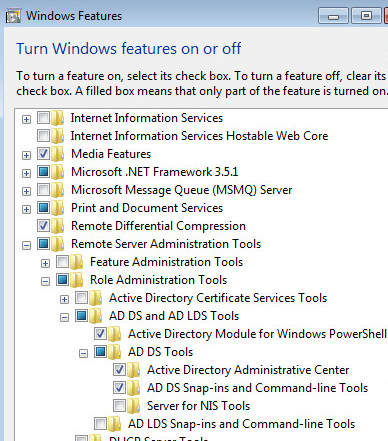 Additional Information
This article was originally published in the GWAVA knowledgebase as article ID 2825.