Environment

Retain 3.x


Situation
If I create a new job (or modify an existing one) and enable data expiration (Core Settings tab), will this affect previously archived items?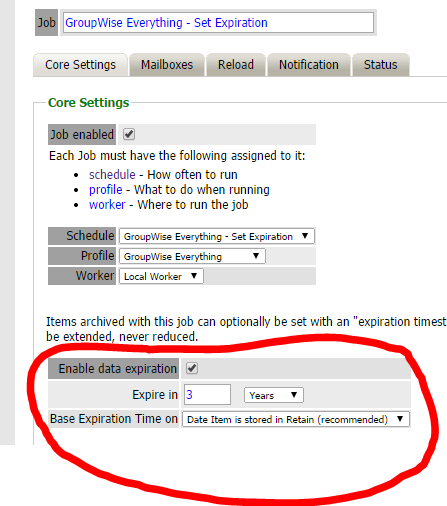 Resolution

It will only affect previously archived items if the scope of the profile is set to process all messages regardless of date; otherwise, it will only affect items since the item store flag or retention flag (whichever one is getting used).
Additional Information
This article was originally published in the GWAVA knowledgebase as article ID 2351.