Environment

Retain (all versions)


Situation
"Cannot Get Container" error in the logs
Why is there a "Problem Messages" Folder?
Resolution
The Retain Worker throws this error if the post office agent (through SOAP) returns a null or incomplete folder path (container) for a message. These messages do appear with the GW client, however, they usually have errors (such as D107: Record not Found) when attempting to open certain parts. By default, the Retain Server places invalid container emails in the "Problem Messages" folder at the root of the Retain user mailbox.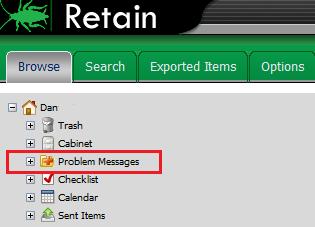 Additional Information
This article was originally published in the GWAVA knowledgebase as article ID 1580.