Environment

Retain 2.5 and higher
GroupWise 2012 SP3, SP4
GroupWise 2014 SP1, SP2
Situation
Retain offers only the web interface for the user to search their mailbox. There is no native client integration with GroupWise like what Retain provides with its Outlook plugin (showing archive mailbox within the GroupWise client itself).
Resolution
The GroupWise client can use the Retain Stubbing Server to search in Retain and give back the results in the GroupWise Client.
---
This needs some preparation. The StubbingServer for Retain must be installed and configured. Then GroupWise needs to know where the Stubbing Server is located. That is configured n Console One.
Stubbing does not have to be used to search in GroupWise. Only the StubbingServer needs to be configured. Stubbing is not recommended.

Open the Retain Administration Guide. The Guide itself is included in the Download package of Retain in the /doc folder.
1) Install the Stubbing Server as described in the Linux (page11) or Windows Installation Guide (page 15)

2) Configure the Stubbing Server as explained on Page 136 and following in the Administration Handbook.
Do not enable stubbing in the Retain profile.
3) Now open the GroupWise Client and click on the Search Symbol.
4) Select the External Archive and type in the Term you are looking for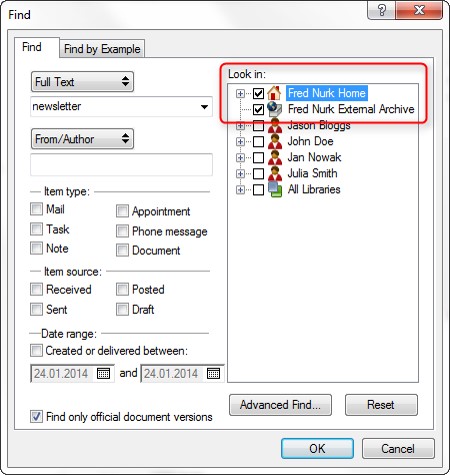 5) You should receive a List of items found by GroupWise. The items with the circle Symbol are Stubs and where found in Retain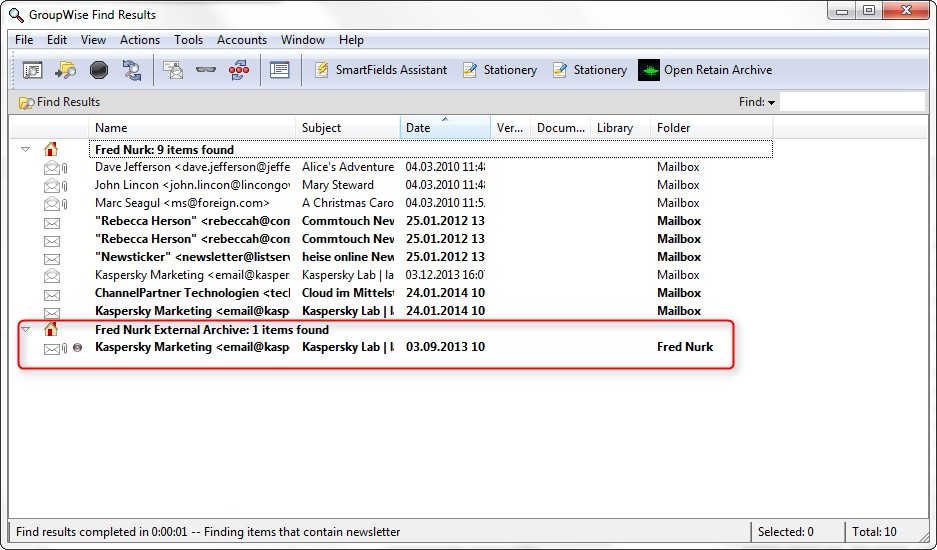 Additional Information
This article was originally published in the GWAVA knowledgebase as article ID 2292.